High-speed interferometric thickness measurement of all infrared-transparent materials
The CHRocodile 2 IT interferometric sensor enables ultra-fast and highly precise measurements of all infrared-transparent industrial materials.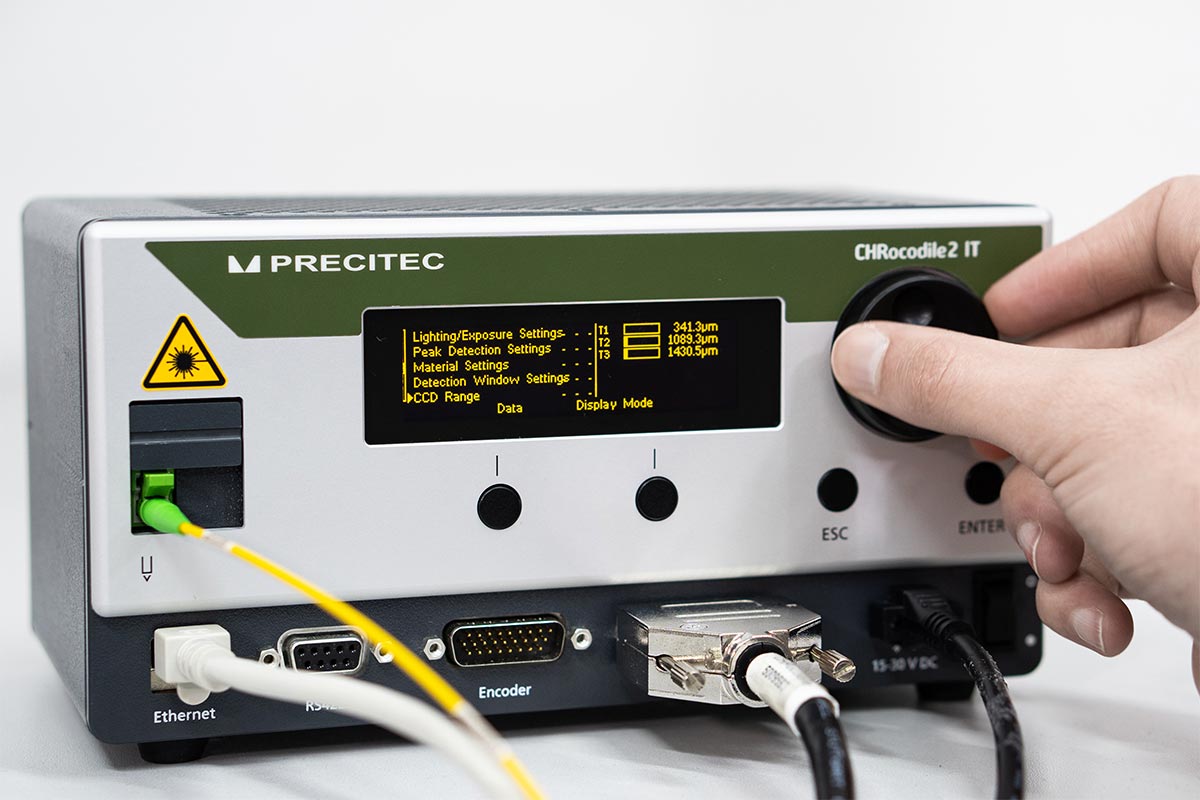 Ultra-fast

With an unrivalled speed of 70 kHz measurements per second, the CHRocodile 2 IT sensor is ideal for one-sided, non-contact distance and thickness measurement of non-transparent materials.
Wide measuring range

Thanks to its wide measuring range it can be flexibly deployed in the quality assurance and production of wafers, solar cells, and plastic products.
Excellent on differing surfaces

The ultra-high dynamic response and outstanding signal-to-noise ratio ensure excellent measuring results on surfaces with differing reflectivity.
Exactly the right probe for your needs

Each of our point sensors consists of a controller, a fiber optic cable, and an optical measuring probe. A wide range of controllers and measuring probes allow flexibility to adapt the measuring system to your requirements. A list of our interferometric sensors can be downloaded here.
Measurements/second:
CHRocodile 2 IT-family: up to 70,000 Hz
CHRocodile 2 IT DW: up to 70,000 Hz
CHRocodile 2 IT HTW: up to 4,000 Hz
Interferometric measuring range in air:
CHRocodile IT-family: 38 µm - 12600 µm
CHRocodile IT DW: 15 µm - 7600 µm
CHRocodile 2 IT HTW: 4 µm - 300 µm
Resolution: 3 x 10-6 x upper measuring range limit
Synchronization with external devices: trigger input, synchronization output, 5 encoder input
Our service for your productivity
These sectors may also be interesting for you
We are glad to help you with any questions you may have.