Spot scan for thicknesses, topography and lateral/vertical alignment
Precitec's Flying Spot Scanner (FSS) enables high-speed OCT imaging for thickness and topography, and is combinable with various CHRocodile 2 IT sensors to create a smart inspection system. The FSS features pioneering one-of-its-kind technology enabling high-speed non-contact area inspection for inline and offline quality assurance and 3D measurement on a wide range of materials and surfaces.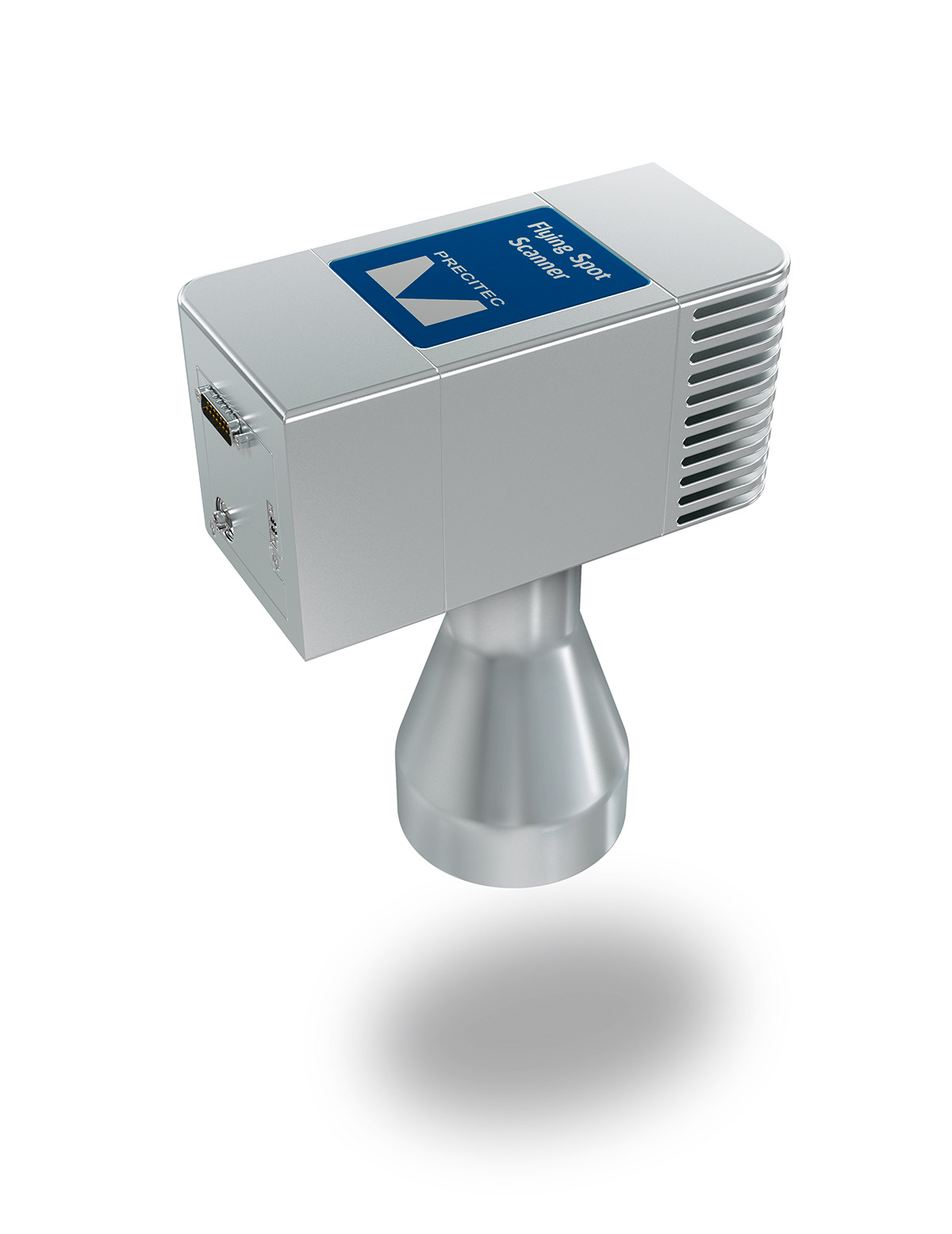 Replaces X-Y motion system

For high-speed area inspections in offline and inline quality control processes the Precitec Flying Spot Scanner replaces an entire measuring system – there are no additional linear X-Y axes required. The mechanical linear movement of the X-Y axes is replaced by an optical measurement guided via a sophisticated optical system.
Set up your own scanning path for any kind of material

Only the relevant areas are scanned, and the scan shapes and filters are freely definable. The non-contact 3D imaging system enables measurements on reflecting surfaces – even through protective foil. The telecentric imaging minimizes measurement errors due to angles, because light angle stays constant within the scan area. This also reduces shadowing.
Saves time and money

The Precitec Flying Spot Scanner's outstanding scanning speed, in combination with the CHRocodile 2 IT's fast measuring rate of 70 kHz, enable in-line use with short inspection cycles and cuts the cost of offline and inline quality controls.
Measurements/second: up to 70 kHz
Measuring range: depends on selected CHRocodile 2 IT sensor
Flying Spot Scanner 80 mm
Scan area: 80 mm
Working distance: 200 mm
Max. speed measuring spot: 10 m/s
Flying Spot Scanner 40 mm
Scan area: 40 mm
Working distance: 125 mm
Max. speed measuring spot: 5 m/s
Our service for your productivity
These sectors may also be interesting for you