Precise high-speed eye movement compensation for refractive surgery
Precitec EyeTracker
Refractive laser-supported eye surgery is an indispensable means of treating vision defects like Hyperopia, Myopia, Astigmatism, Cataract, and Glaucoma. Yet despite all the advances in surgical techniques, one factor will never change – the involuntary and uncontrollable movements of a patient's eye. The laser has to follow these movements with minimal delay for refractive surgery to be successful.
In view of the increasing quality and customization demands from surgeons and patients alike, refractive eye surgery is more challenging than ever before. Active eye tracking from Precitec is the solution in this respect.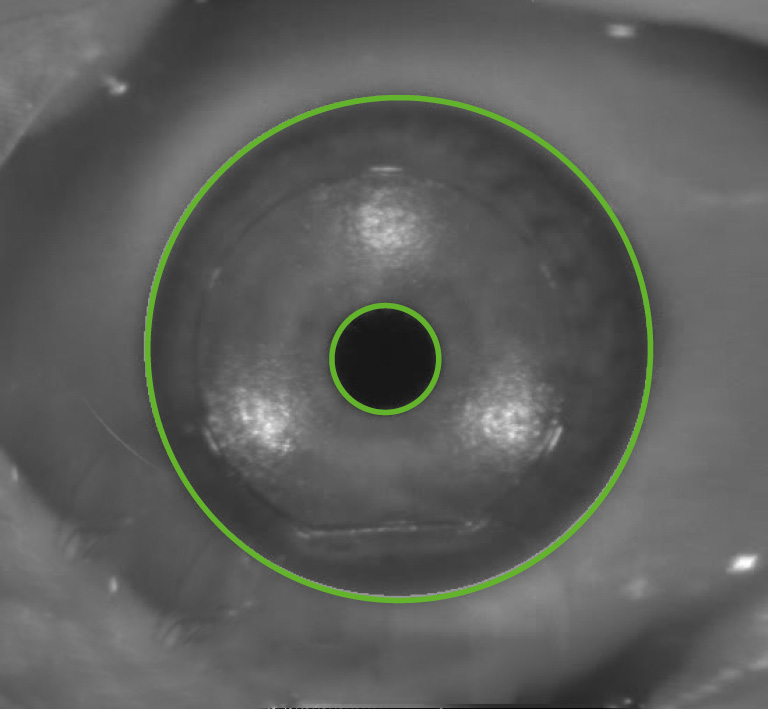 High-speed, low-latency eye tracking
For treatment to be successful the laser used in refractive eye surgery has to proactively follow the eye's movement with minimal delay. The Precitec EyeTracker continuously adapts the treatment position to the patient's eye movement at great speed and with precise pupil movement detection in up to six dimensions.
The 2D (X-Y) EyeTracker configuration provides tracking at 1,350 Hz. A dynamic pupil center shift compensation feature corrects the non-symmetric behavior of the pupil during brightness adaption by relating the pupil position to the stable limbus circle.
The low latency (< 2 ms) and high frequency (> 1 kHz) of this robust eye-tracking solution are additional advantages.
Treating astigmatism with 3D tracking
Laser-supported surgery is the only treatment for astigmatism. The Precitec 3D EyeTracker has advanced features that make such surgery possible, e.g. a cyclotorsion compensation feature that enables rotation errors around the visual axis to be offset.
The Precitec EyeTracker delivers 3D tracking at up to 500 Hz.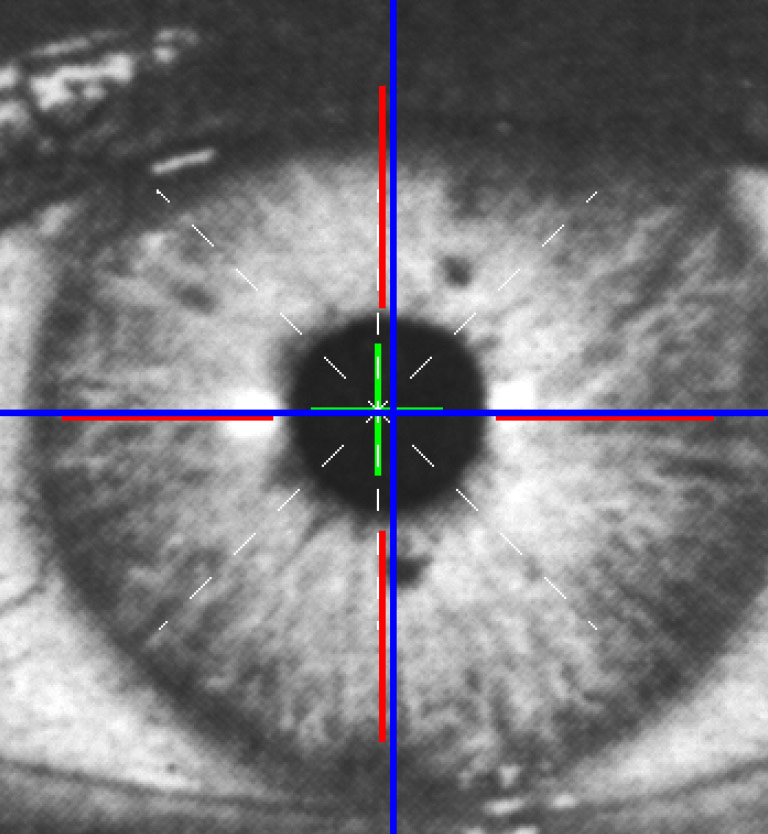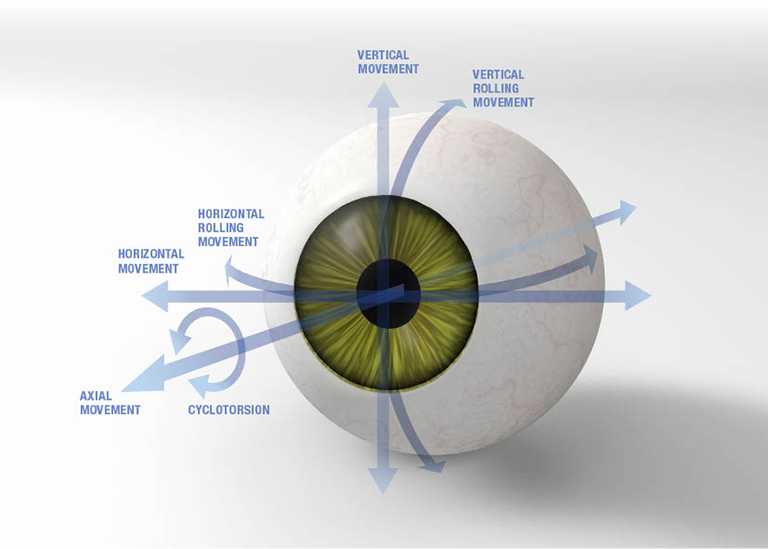 Ultra-precise 6D measuring capability
With the inclusion of an optional stripe projector the Precitec EyeTracker provides a 6D measuring capability that enables ultra-precise eye-movement compensation during refractive surgery.
Precise, speedy and safe eye tracking
Whether the modular Precitec EyeTracker system comes in the 2D, 3D or 6D configuration, a high-precision camera with 1,300 images per second delivers the ultra-fast tracking speed successful surgery now requires.
Robust algorithms with > 95 % pupil recognition and a < 50 µm resolution on a 17 x 17 mm2 field of view offer the required high degree of precision.
As a matter of course, each Precitec EyeTracker complies with the medical industry's strict quality requirements, e.g. through ISO 13485 / ISO 9001 certification. Advance data integrity and data monitoring features round off the device's safety profile.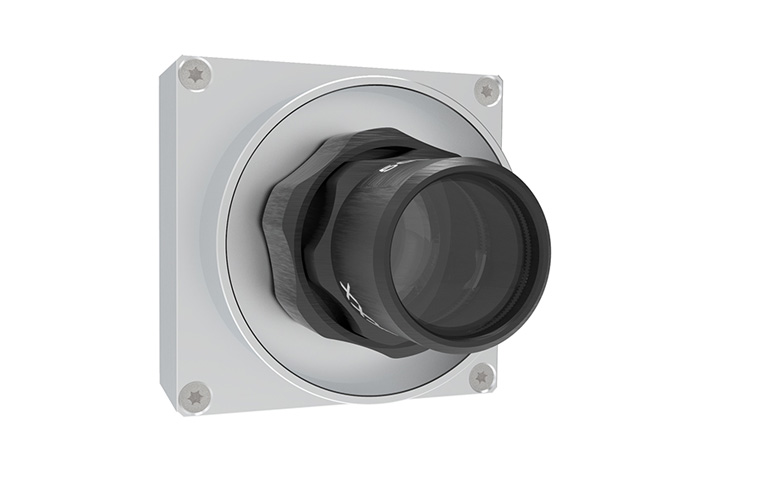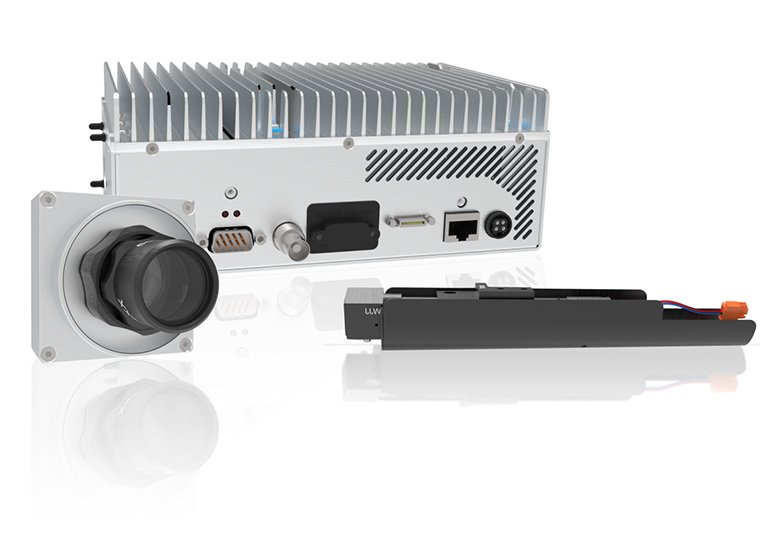 Customized to your requirements
Pupil and limbus mode; advanced treatment mode, comprehensive tracking data, automatic instrument recognition and masking, versatile communication interfaces – the modular design of the Precitec EyeTracker ensures the eye-tracking support for laser-supported surgery precisely customized to meet your needs.
3D Metrology — Applications at a Glance
3D Metrology — Industries at a Glance