Design of filigree forms and complex structures
With the buzzword "3D printing," the industry has found a method for additive manufacturing that advertises with the main statement "complexity for free." 3D printing with metal has many advantages. Detailed forms, complex structures and geometries can be easily implemented. At the same time, it opens up the possibility of a tool-free manufacturing process.
The different printing processes using metallic materials as an additive material are divided into Powder Bed Fusion, Direct Energy Deposition, Material Extrusion, Binder Jetting, and Material Jetting. In all these processes, complex three-dimensional components are created by the layered structure.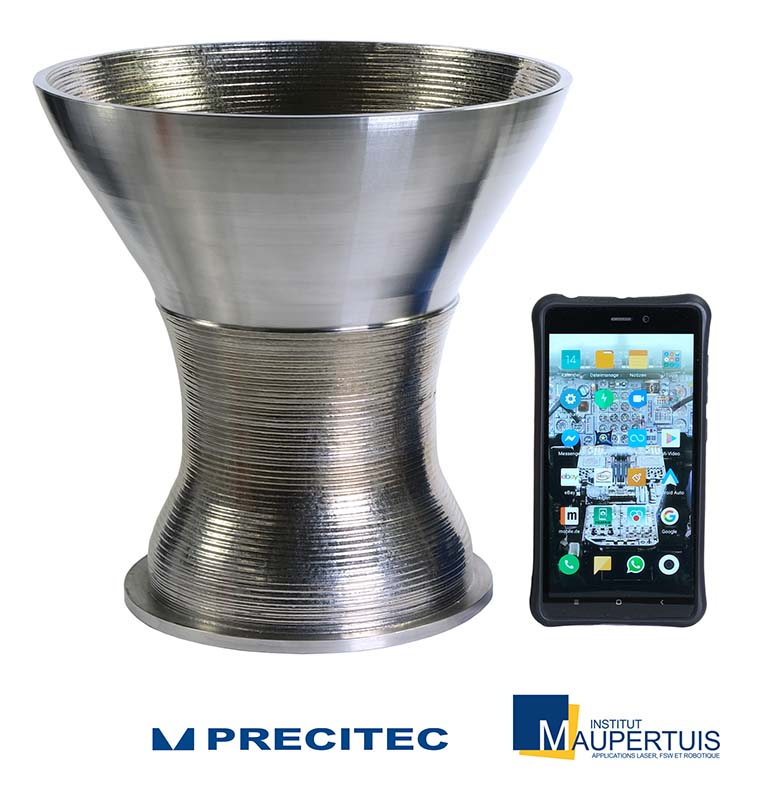 In the field of Direct Energy Deposition (DED) - also known as laser cladding - a distinction is also made as to the form in which the additive material is fed into the process. The terms DED-Powder (DED-P) for powder and DED-Wire (DED-W) for wire exist as additive material.
An application for the DED is the functional extension of existing basic bodies or tools. Individual design, flexibility, and cost efficiency are essential benefits of additive manufacturing processes.
The processing head YC52 combines efficiency and flexibility in laser deposition welding with powder and enable you to cover a wide range of applications. Almost pore-free layers with a long service life can be produced completely independent of direction. The Precitec IDM is able to measure the height of the applied layer during the laser welding process.
Precitec offers the CoaxPrinter for laser deposition welding with wire. The innovative beam shaping enables a true coaxial wire feed into the process. This enables a completely direction-independent process control even with different materials. Additive processes with wire are easy to handle and significantly more efficient by providing 100% material utilization.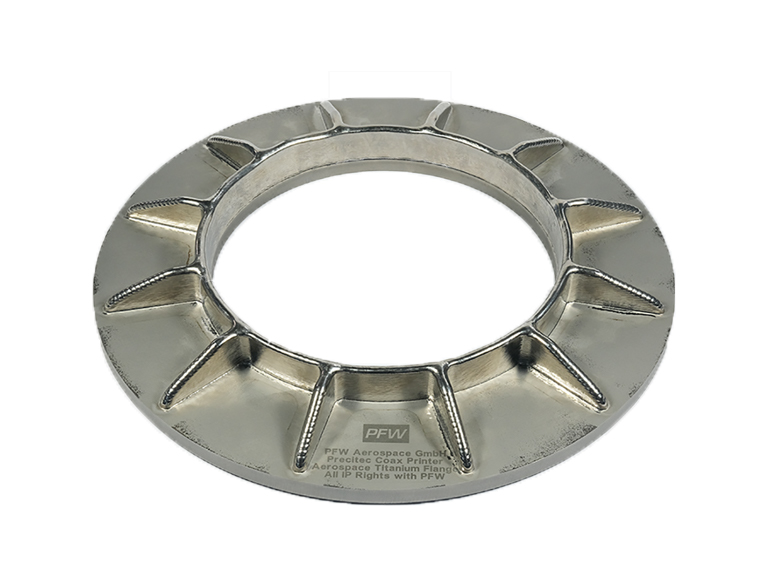 Laser Metal Deposition with coaxial wire feed is becoming increasingly precise with a high build-up rate and high resolution. In cooperation with the IFSW, a so-called 3D benchy was printed: The small ship is a 3D computer model that was specially developed to test the accuracy and capabilities of 3D printers. With the CoaxPrinter, the aluminum wire is applied multidirectionally and precisely using the DED (Direct Energy Deposition) process. The boat has lots of little features that can be hard to print: arch ways, cylinders, overhangs, smooth surfaces, tiny details and horizontal holes.
3D Printing — Suitable Products
Laser Welding – Applications at a Glance
3D Printing – Industries at a Glance