Precise measurement of automotive glass
CHRocodile sensor family
In recent years, the automotive glass industry has been confronted with new challenges for windshield inspection as their shapes and technical features have become more and more complex. Since the shape and thickness of these laminated glasses have to be determined in short cycle times, traditional measurement tools such as tactile gauges are no longer suitable.
Non-contact optical measuring technology from Precitec answers these new demands for quality control.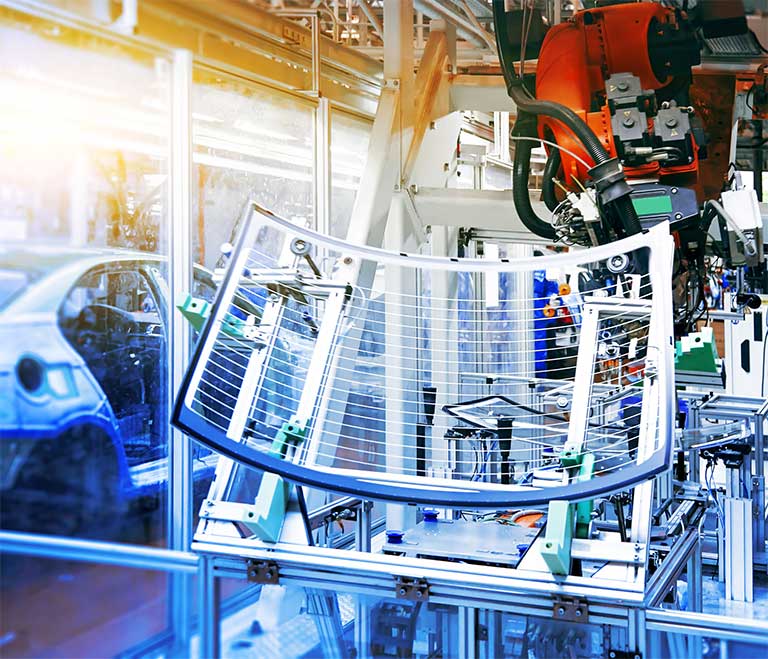 Measuring shape and thickness
Tactile gauges are not accurate or fast enough to measure windshields and other automotive glass applications to the standards required today. Moreover, touching the glass surface causes damage and tactile gauges cannot measure the thickness of the glass at all.
CHRocodile MPS multipoint sensors, in contrast, use chromatic confocal technology to conduct non-contact and highly accurate measurements of the 3D shape and thickness of automotive glass, while lowering the cycle time to boost output.
Multi-layer glass measurements
A windshield consists of two layers of glass with a PVB foil in between. That makes the glass very robust and safer in the event of an accident. For correct imaging of head-up displays, the thickness and shape of the PVB foil are critical measures.
The CHRocodile IT accurately measures the thickness of all layers of glass and PVB before and after the lamination process, which significantly increases the final product quality. Having that said, CHRocodile IT is the ideal tool for laminated windshield inspection.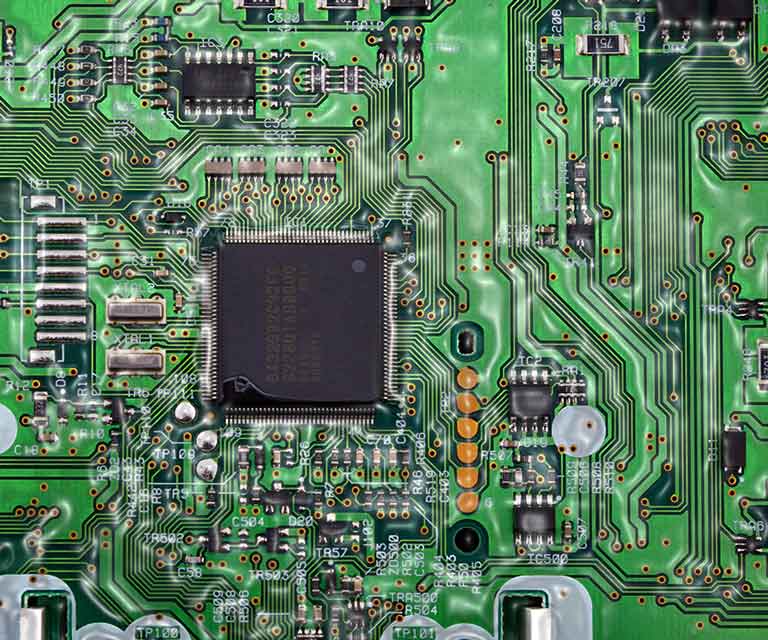 Inspecting the thickness of conformal coatings
Conformal coatings are used to protect assembled printed circuit boards (PCBs) from moisture, dust, and corrosion, or are used as electrical isolation. The coating thickness, which can vary from 5 µm to 3 mm, has to be measured to ensure it does not exceed a predefined threshold.
Depending on the maximum thickness value and the resulting shape of the coating, either CHRocodile 2 K or CHRocodile 2 S are used for inspection. These sensors measure the coating thickness at high speed without damaging the coating – irrespective of the reflectivity or form of the underlying substrate.
In automotive, we can do more...
...because there are numerous production steps. Our laser technology also supports fully automated production systems to be operated precisely and to meet the highest quality requirements.
Take a look at how you can benefit from Precitec's comprehensive laser welding & quality control solutions!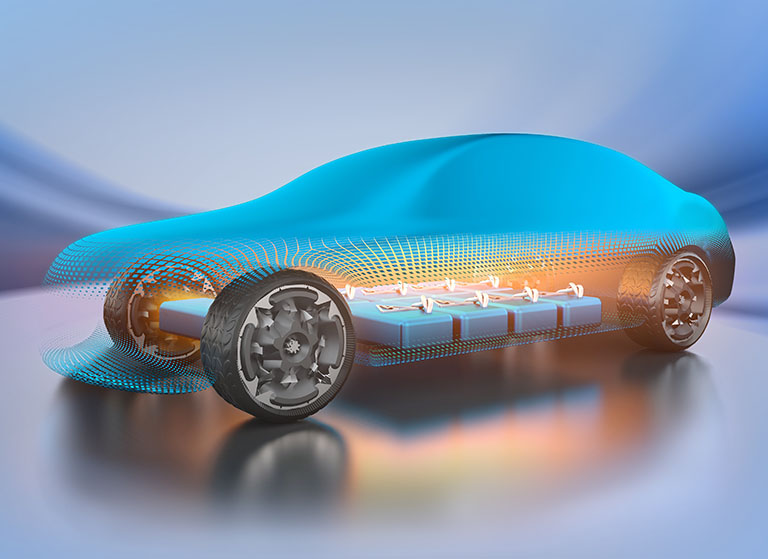 3D Metrology — Applications at a Glance
3D Metrology — Industries at a Glance