Chromatic line scan camera
As our line scan camera uses chromatic optics for 2D imaging, it differs from conventional microscope cameras by offering an extremely high depth of field while maintaining a high lateral resolution. Consequently, this 2D camera works without autofocusing, which saves valuable time during quality inspection. Typical applications include cosmetic inspection for example of smartphones, displays, or quality control of lenses and IOL´s.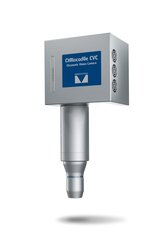 High lateral resolution
High depth of field – no need to autofocus
High contrast on all types of material
High speed
Exchangeable probes for all kinds of measuring tasks
Further Product Categories in 3D Metrology
We are glad to help you with any questions you may have.