Additive manufacturing in prototypes
Reduction of development time and development expenses
New customer needs can expeditously be met by innovations. The aim is to launch a product with new, improved properties on the market, preferably before the competitor. Through additive manufacturing, it is possible to accelerate the development process and to respond very flexibly to the individual wishes of the customer during this time.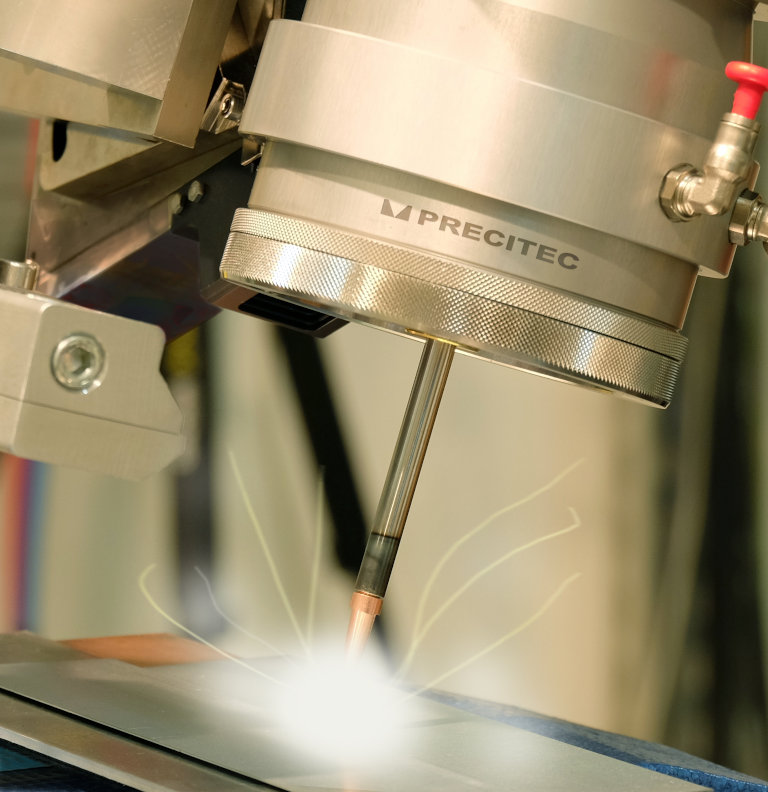 "Rapid prototyping" describes a technology in additive manufacturing. In this process, models and prototypes are produced that don't yet have the final properties of the product. The produced components only provide individual and for the application specific properties of the later product. In this way, small series can be produced in an economically viable manner.
Even with the help of additive manufacturing, complex components can be manufactured in a single production step. This simplification of production can save resources.
Especially interesting is the rapid prototyping for the automotive industry, as well as for aerospace and tool making. The reduction in "time-to-market" reduces development costs while maintaining the same amount of work and directly contributes to a reduction in overall costs.
Prototype Welding — Suitable Products
Laser Welding – Applications at a Glance
Laser Welding – Industries at a Glance