The Precitec Group is the worldwide innovation and market leader in the development and manufacture of components and system solutions in the field of laser technology and optical metrology.
The challenges of our customers spur us on every day. Great changes are driven by technology. And technologies change the world. Our passion is to make the almost limitless possibilities of our fields of technology available to industry. As a value-oriented family business, our focus is on sustainable and independent development. Enjoy getting to know us!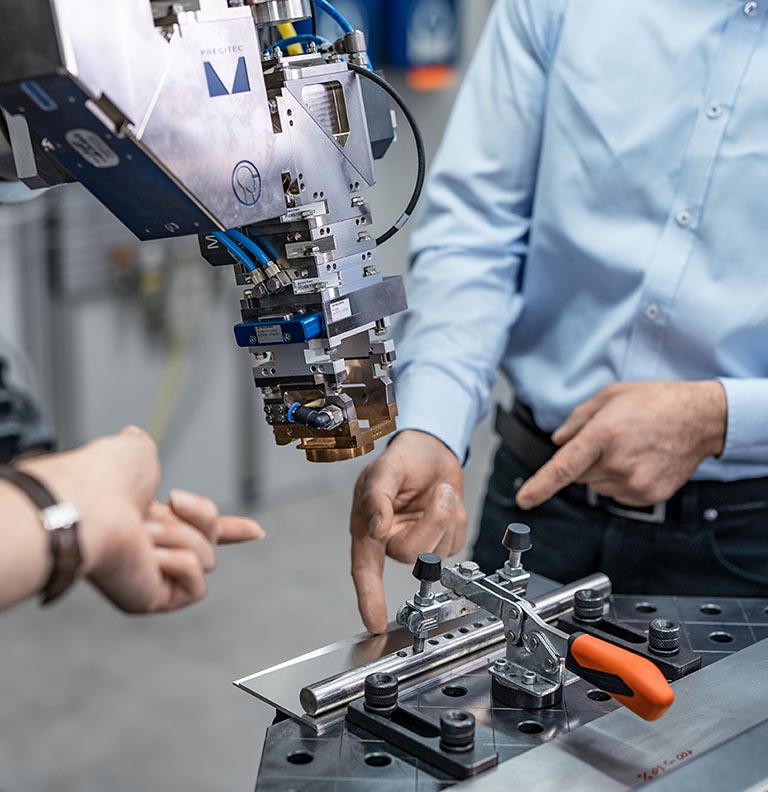 "We want to understand the specific challenges of our customers, provide tailor-made solutions and thus make our customers' products better - for a successful future together."
Dr. Michael Bauer
We are glad to help you with any questions you may have.