Process monitoring and safety in seat production
Manufacturing process with quality verification
The vehicle seat is the mechanical interface between the vehicle and the occupant. Consequently, it plays a fundamental role in the safety of the vehicle occupants. An automated and reliable manufacturing process with quality verification is therefore essential for the production of seat components.
Important elements in this production chain are laser welding processes. These are carefully developed, evaluated, and implemented. Differences in the laser process often mean errors in the component and are therefore a source of risk.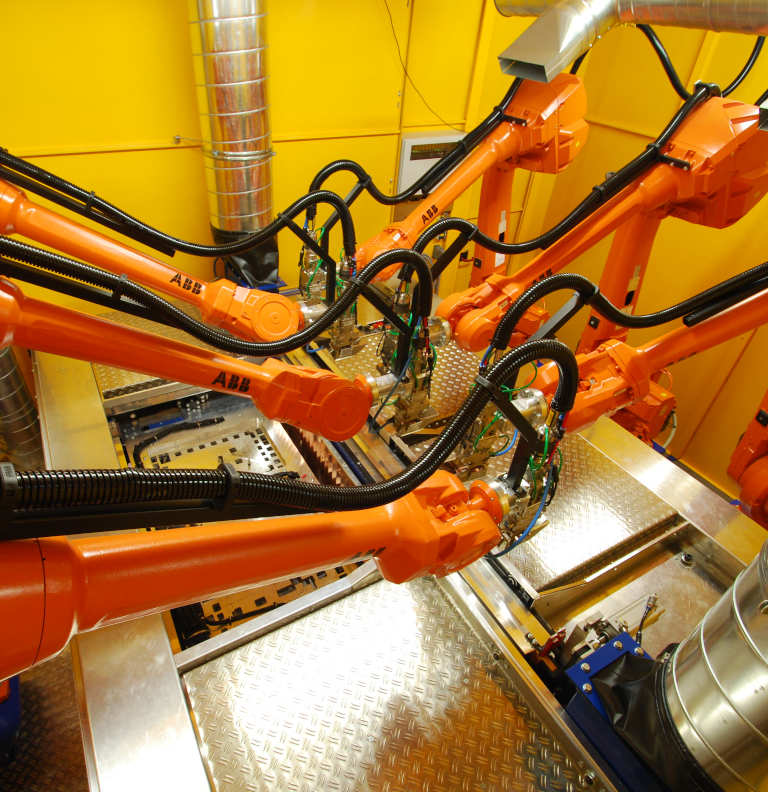 The LWM is used for online process monitoring in industrial series production. It recognizes and documents a wealth of quality and productivity relevant information on the laser weld seam. The measurement results of each individual seat component can be traced and documented even years later.
The Precitec IDM system can additionally measure the welding depth during the deep welding process during the welding. The real welding depth has a decisive influence on the load capacity of the seam and therefore is absolutely relevant for safety.
The regulated welding depth goes one step further. The user does not specify a laser power as usual, but a target value for the welding depth. The IDM system then regulates the laser power and stabilizes the specified value of the welding depth.
The ScanMaster enables remote processing of seat components. The scanner optics are modular - various performance features such as high-precision distance measurement to the workpiece, component position detection or online process monitoring can be tailored to individual requirements.
Seat Production — Suitable Products
Laser Welding – Applications at a Glance
Seat Production – Industries at a Glance