Additive manufacturing in aerospace
Increase of flexibility and efficiency and cost savings
The aerospace industry is one of the leading industries in the use of additive manufacturing. Lightweight construction is one of the key factors here and additive manufacturing offers a completely new approach to design and production. This particularly applies to processes such as the repair and reworking of selected components. These can be produced in almost any geometry by additive manufacturing. Especially with bionic structures, conventional manufacturing processes reach their limits here. This is demonstrated above all by innovative developments in DED processes with powder and wire, where semi-finished products or intermediate structures are given complex properties. The results are close to final contour geometries that can be produced at low cost.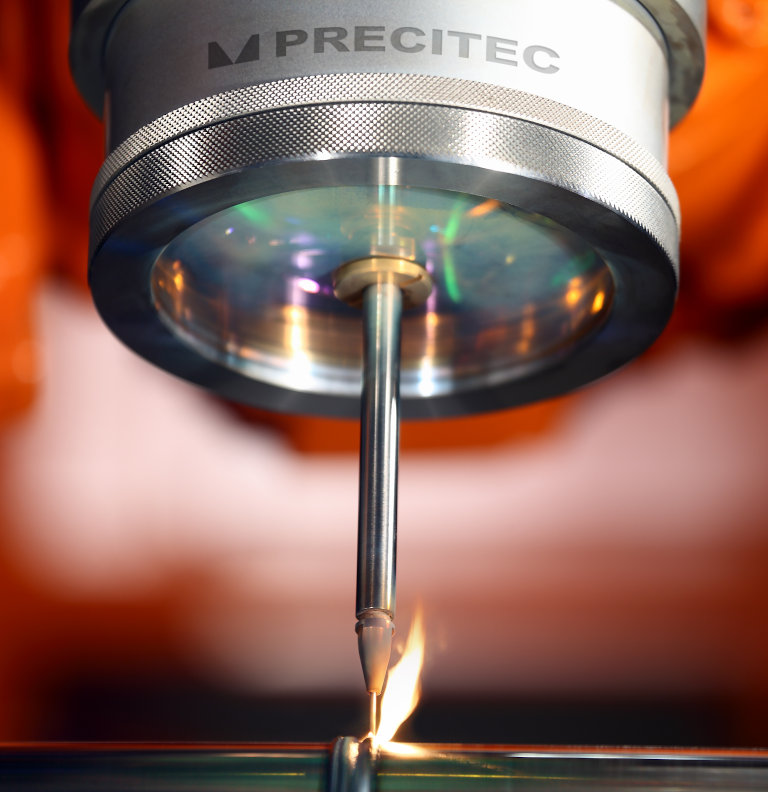 From the perspective of companies in the MRO (Maintenance, Repair and Overhaul) sector, additive manufacturing brings enormous advantages. Components can be produced "on demand". This reduces or even completely eliminates costly warehousing. In addition, maintenance companies can be equipped with appropriate production facilities to produce urgently needed spare parts. This reduces transport distances and delivery times enormously.
A special feature of additive manufacturing, compared to conventional manufacturing processes, is that the component costs are independent of the number of units. Therefore, especially the production of small series is economical.
In short: independence from batch size, "complexity for free," and individualization are essential features of additive manufacturing.
Aerospace Technology — Suitable products
Laser Welding – Applications at a Glance
Laser Welding – Industries at a Glance