High-speed quality assurance through high-resolution 2D imaging
The CHRocodile CVC line scan camera uses chromatic optics for 2D imaging. The chromatic confocal technology enables both a significantly higher depth of field than microscope cameras and an extraordinary high lateral resolution. With no need for refocusing, this camera saves valuable time during quality inspections.
By ensuring high contrast on all kinds of materials, the CHRocodile CVC is ideal for inline or offline applications such as cosmetic inspection and positioning detection.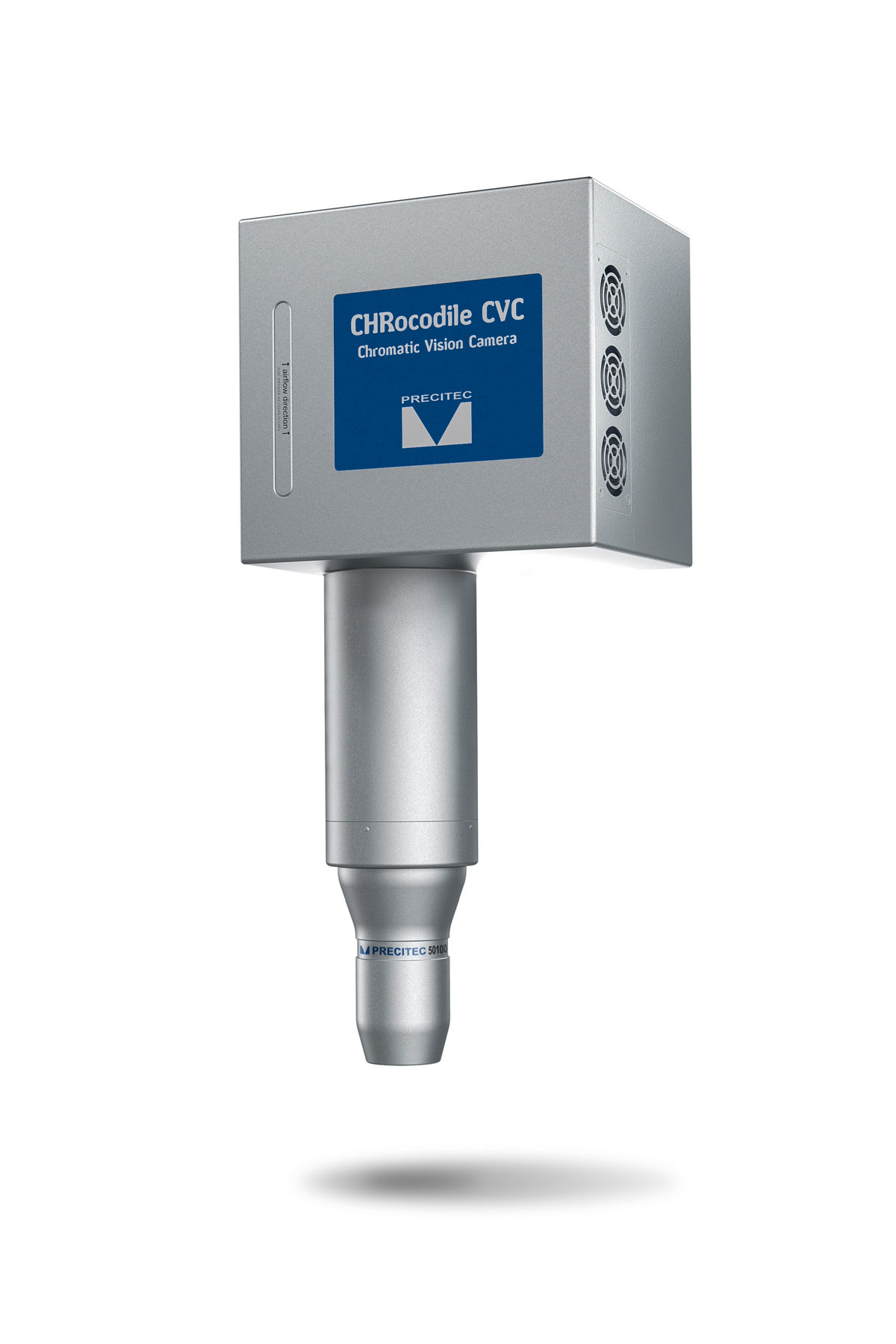 High lateral resolution

Through the high lateral resolution up to 0.6 µm the CHRocodile CVC allows small defects to be captured and their dimensions measured.
High depth of field – no need to autofocus

The chromatic confocal technology enables a high depth of field of up to 3 mm. In contrast to conventional offline and inline quality inspections by microscopes, the CHRomatic Vision Camera works without any inconvenient need for refocusing. This saves valuable time during quality control activities.
High contrast on all types of material

Coaxial illumation and the chromatic confocal technique enable imaging with an excellent contrast ratio for all height levels and exact results, even on mirror-like and non-plane objects.
High speed

With up to 280 Mpixel/s the CHRocodile CVC is the ideal device for inline quality assurance in the consumer electronics, semiconductor, and fine mechanics fields.
Exchangeable probes for all kinds of measuring tasks

Whatever your measuring task, Precitec has the right optical probe. From detailed crack and scratch inspection during wafer dicing, cosmetic inspection for metal parts and visualizing imperfections or inclusion and scratches on glass, Precitec offers you up to seven easily exchangeable probes for every possible measuring task.
Depth of field: 150 µm – 3,000 µm
Pixel per second: up to 280 Mpixel
Resolution: 2,048 pixel
Line length: up to 10 mm
Our service for your productivity
These sectors may also be interesting for you