Fast inline inspection of plastic bottles, foil, and blown film
CHRocodile 2 IT | CHRocodile 2 K
Precise measurement of the topography of PET bottles, plastic foil, and blown film is key to detecting any undesired deviations from the high product standards required. The high measuring speed of these Precitec sensors enables fast, non-contact inline inspection.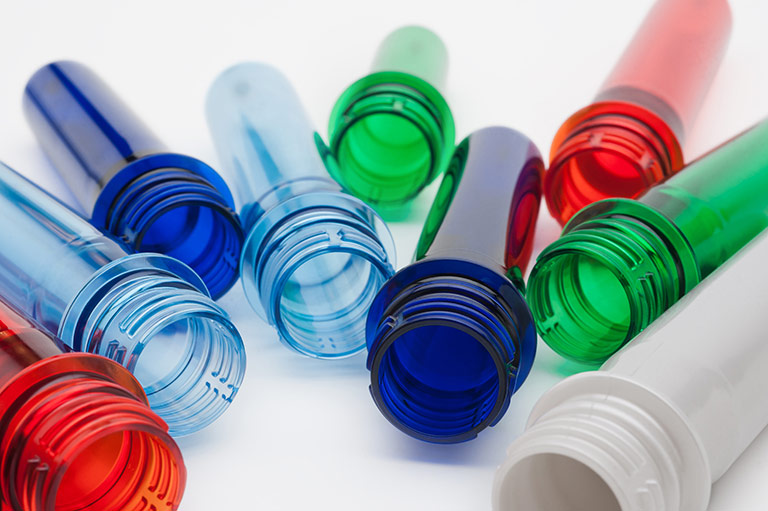 Measuring the wall thickness of blow mold bottles
Until recently, knowing the exact wall thickness of PET bottles was not so important. But as recycled plastic material is increasingly being used to make PET bottles wall thickness now needs to be controlled.
Thanks to its high measuring speed and ability to measure thin layers, the CHRocodile 2 IT is well suited to inline inspection of fast-moving bottles.
Determining layer thicknesses inside plastic foil and blown film
Plastic foil is crucial for the packaging of various types of product, especially in the health and food industry. These foils are multilayer systems including materials such as PP, PET, LDPE, and HDPE. Barrier layers such as PA and EVOH are included to avoid gas exchange and protect the inside of the wrapped product from external contamination.
The CHRocodile 2 K is ideally suited to determining all layer thicknesses in blown films and foils of up to ten layers, even ultra-thin ones. Its interferometric measuring technology is vital for accurate measurements such as the difference in the refractive indices between the regular plastic and the barrier layers is very small.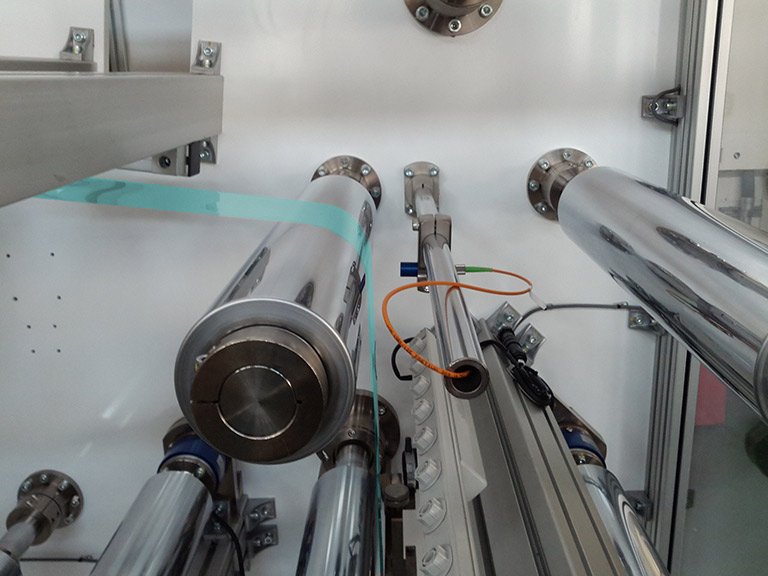 3D Metrology — Applications at a Glance
3D Metrology — Industries at a Glance