Contract manufacturing in laser material processing
Sheet metal production as a service
The production of components that can be installed in metal and vehicle construction as well as in plant and apparatus engineering is mainly carried out on laser cutting machines at specialized service companies. JobShops offer the spectrum from technological development to complete production. Thanks to their high level of technical expertise combined with comprehensive customer consulting, short response times for order enquiries and rapid implementation are guaranteed.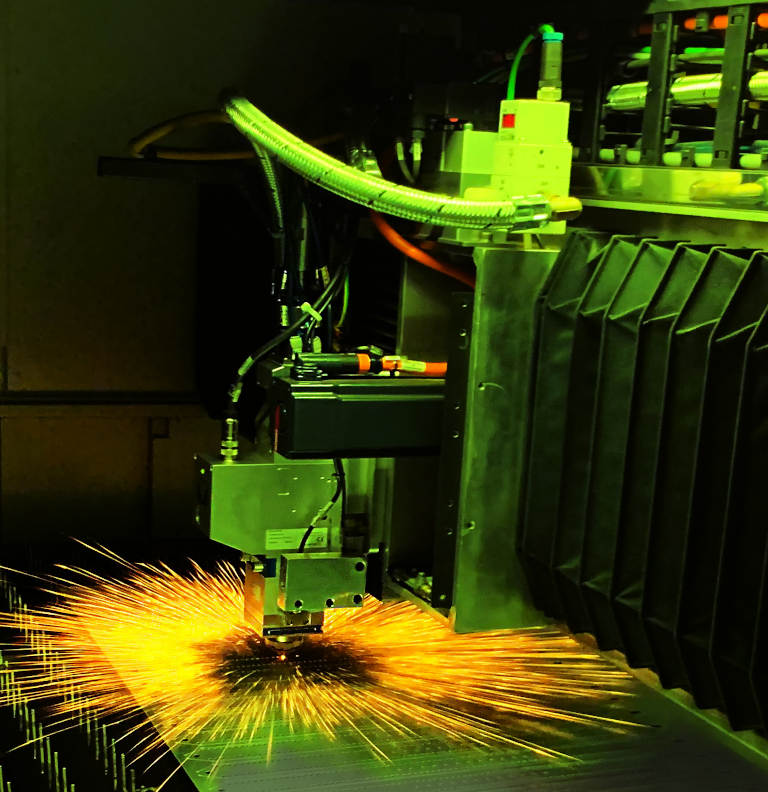 We offer the greatest possible flexibility with our laser cutting heads and services for the realization of customer-specific and complex cutting contours. These contours are produced by means of laser beam fusion cutting. It is a contact-free cutting process with minimal damage to the cut edge. This speaks for its excellent suitability for subsequent processes such as bending, welding and coating.
Our products lead you to success:
Minimized machine downtime through permanent monitoring of the plant status. Positive side effect: maintenance only when it is actually necessary.
Stable processes, almost burr and spatter free, even with varying sheet quality
In-depth process understanding for the production of metals, non-ferrous metals, and mixed alloys
Worldwide service presence on site, performed by highly qualified technicians
Laser Cutting – Industries at a Glance
We are glad to help you with any questions you may have.