Laser remote welding of lightweight construction materials
Highly dynamic and flexible without additional wire
In the context of climate protection, the reduction of CO2 emissions is one of the predominant topics of our time. Therefore, the use of aluminum allows vehicle manufacturers to reduce weight and thus achieve direct fuel savings without compromising performance. Typical areas of application are add-on parts such as car doors or tailgates, which have a high number of joints.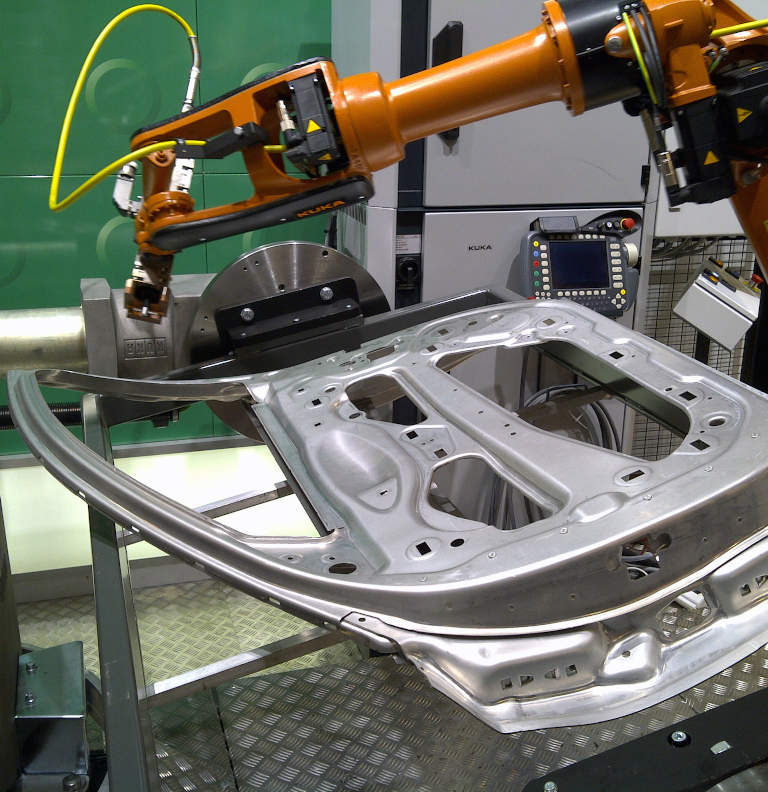 Until now, welding with filler wire has made aluminum joints possible. However, it is accompanied by increased expenditure of material, disposition, and energy. In addition, all laser welds usually had to be checked in another workstation with a monitoring system.
The WeldMaster Scan&Track&Inspect welding system with its innovative laser power adjustment makes it possible to weld aluminum alloys without filler wire and offers you an automated overall solution on one system.
The seam tracking is optical, the welding takes place from a safe distance ("remote"), and the seam control is performed online during the laser welding process. All functions directly occur in one pass, with the welding head passing over the joint. This means cost and time savings for your process. If irregularities occur at the joint, the system intervenes and adapts the welding parameters, or sends a warning or error signal directly to the system. This makes your series production more stable, efficient, and economical.
Lightweight Construction — Suitable Products
Laser Welding – Applications at a Glance
Lightweight Construction – Industries at a Glance