Laser Metal Deposition and 3D Printing
As the catchphrase "3D printing" has found its way into business circles and the related press the innovative steps with respect to the use of a laser processing head and additive material to modify surface conditions, to do part repair or to completely build new 3D structures has fade from the Spotlight.
At the Laser World of Photonics 2019 Precitec will present some of the highlights in the area of laser material deposition and 3D printing using processing heads in combination with sensor strategies to fully monitor and/or control the manufacturing processes.
It is the objective of Precitec to facilitate the customer with the most innovative whilst at the same time most flexible equipment to enable additive processes on the leading edge of technology.
Visit us at LASER World of Photonics on booth A3-302 and get to know more about additive manufacturing.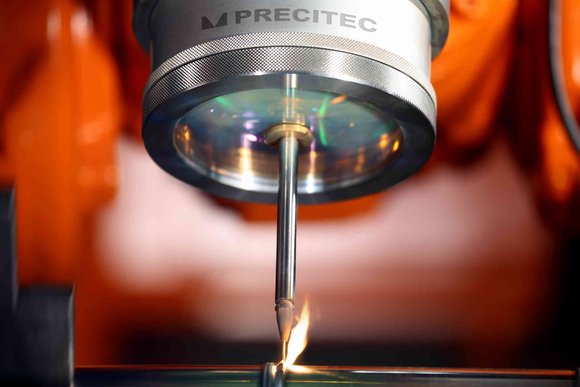 You may also be interested in this