Attractive possibilities for students and pupils
You distinguish yourself at school or university through curiosity and drive for research - with us you can participate in exciting future projects.
Precitec is one of the leading companies in the field of laser material processing and optical measurement technology. Our international success is also a result of intensive research and development. This naturally includes cooperation with universities and research institutes.
We welcome you as a graduate of a technical or scientific degree course in search of the right thesis. We are also happy to provide orientation in the form of an internship as a student or interested pupil.
Final ThesisWorking student / internship
Let yourself be inspired by the possibilities!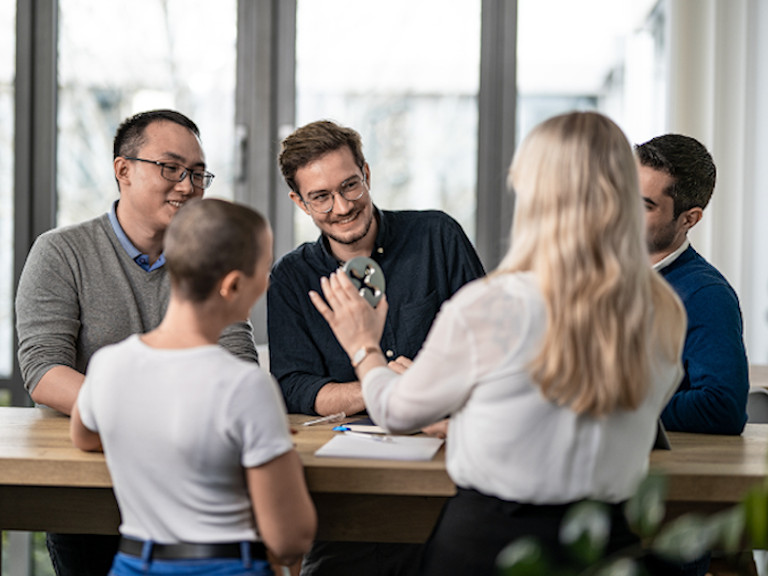 You still need to write your final thesis in addition to your successful master's degree? Precitec offers many interesting topics in the fields of laser material processing and optical metrology. Here you can support us in the development of new processes in the areas of software and hardware as well as in process development. We offer excellent technical opportunities, exciting tasks and an inspiring working environment.
Either you have a look at what interesting topics we are currently posting, or you make a suggestion. In any case, we are looking forward working with you.
Here you can find the announcements for final theses

Working student / internship
Practical experience in a company will enrich your studies. You will also make valuable contacts, meet interesting people, and gain new perspectives. We regularly offer working student positions and opportunities for student internships. Watch for our job advertisements or contact us directly.
Are you a student looking for an internship that is instructive and exciting, has something to do with technology, or simply shows what the processes in a company are like? Maybe you also want to make sure that an apprenticeship in the technical field is really the right thing for you?
An internship at Precitec offers answers to many questions, and at the same time provides new insights.