Attractive laser welding solutions for e-mobility
Durable welded joints through intelligent quality monitoring
Laser goes e-mobile: with the sharp rise in global demand for electric motors, battery cells, and power electronics in the automotive industry, the need for innovative and efficient laser welding solutions is increasing. Precitec offers a wide range of turnkey solutions.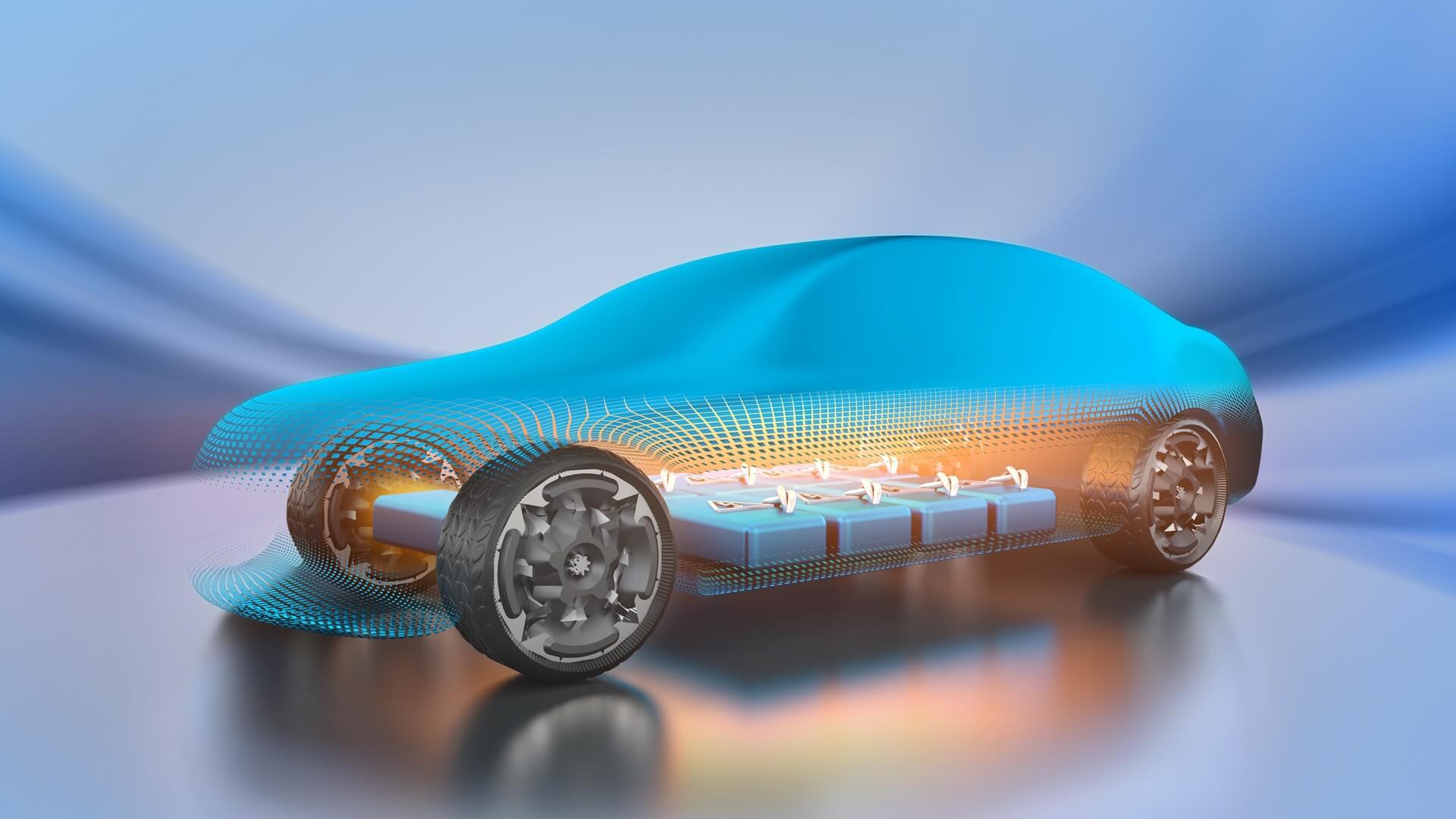 The heart of the car

Precise battery production

Stator production

Laser welding of hairpins

Fuel cell

Laser welding of bipolar plates

In the world of copper

Power electronics

Laser welding of lightweight construction materials
The heart of the car
Precise battery production
Strength, electrical conductivity and tightness
For very small components such as the round cell, the prismatic battery cell or the pouch cell, the focus is on the precise and accurate production. The laser works without contact and is a safe tool for this. With low and locally limited heat input, distortion-free seams are created. The quality of each individual welded battery contact is monitored online. The laser welding process is therefore extremely stable.
One of the most critical errors in the contacting of the individual battery cells to cell models are called "false friends": Seen purely visually, the weld seam looks good, but there are no electrical contacts. The detection of these faults is therefore essential.
In the following step, individual battery modules are combined in battery boxes. Due to desired weight reductions of car bodies, these are made of high-strength aluminum alloys of the 5xxx and 6xxx series. Hot cracks are the biggest challenge at this point. For this reason, the use of high-precision monitoring systems is essential for the low-crack and low-pore laser welding of aluminum structures.
Stator production
Laser welding of hairpins
Reproducible copper welding with minimal spatter
For electric mobile drive technology, the series production of electric traction motors is to be made possible in a flexible manner and in large quantities. This requires high-precision, process-stable systems. In the production of so-called hairpins, hairpin-like copper wires are inserted into grooves, twisted and laser-welded. The monitoring of the copper welding process leads to reproducible and high-quality welded joints. A high bonding cross section, minimum spattering and the reduction of pore formation are achieved.
Solutions for measuring the layer thickness of Hairpin copper wires before paint stripping as well as the downstream high-precision measurement of the Hairpins provide further information regarding quality and efficiency.
This might also be of interest to you:
Fuel cell
Laser welding of bipolar plates
Tight welding of complex structural channels
The central task in the production of fuel cells is the gas-tight laser welding of components such as bipolar plates. These are made of stainless steel or titanium and have a complex structure of channels in which liquids or gases are transferred. By using process monitoring systems, conclusions can be drawn about the tightness of the plates. Defects such as humping, burn-through or insufficient welding depth are reliably detected and thus guarantee the quality of the weld.
This might also be of interest to you:
In the world of copper
Power electronics
Spatter reduction
When manufacturing small components such as connections or plugs for power electronics, the focus is on precise and accurate contacting. Green and blue laser sources are suitable for laser welding of copper. Spatter is extremely unpleasant when laser welding copper components for power electronics. Particles cause short circuits and thus render the components unusable. Reliable detection of spatter during laser welding, control of the welding depth and monitoring of the welding process itself is an essential part of process monitoring systems.
Laser welding of lightweight construction materials
Bodywork made easy
The lightweight construction opens up new possibilities in the automotive industry. Topics such as weight and cost savings are increasingly leading to the use of high-strength aluminium alloys of the 5xxx/6xxx series. In the production of electric cars, for example, battery boxes and associated cooling structures as well as the underride guard are welded with high-precision laser welding. Intelligent and automated monitoring systems ensure that the weld seam is optimally shaped at high welding speeds, joints are low in cracks and pores and components are absolutely leak-proof.
Our products for your success in e-mobility
The LWM system detects irregularities and defective welds. Each weld is monitored, evaluated, and documented. This enables 100 % traceability and transparency of your processes.
Welding of aluminium alloys with few cracks and pores requires intelligent and automated welding systems. This is where the ScanWelder excels through the targeted reduction of heat input and therefore the optimal shaping of your weld seam. Application examples are car doors, battery boxes, or underride protection.
The welding system WeldMaster Scan&Track&Inspect with its innovative laser power adjustment makes it possible to weld aluminium alloys without filler wire and thus offers you an automated overall solution.
The Precitec IDM system measures and controls welding depth during the welding process. The actual welding depth has a decisive influence on the load capacity of the seam and is therefore absolutely relevant to safety.
For highly productive scanner welding in the field of e-mobility, the ScanMaster offers precise and reproducible processing of contacts. Component position detection, high-precision distance measurement to the workpiece and online process monitoring increase the process reliability of your welding system.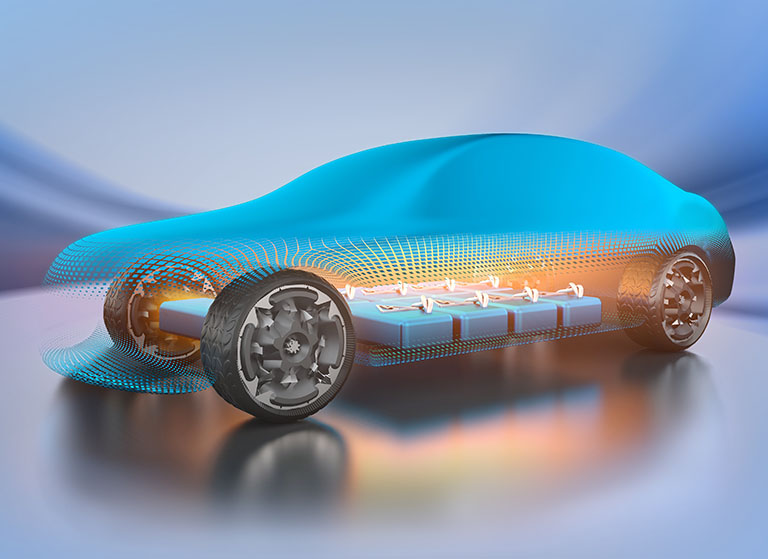 Precitec can do even more for you in the automotive industry
For comprehensive, tailor-made solutions, we work together with our colleagues in the field of 3D metrology - so we can meet your requirements even better. This is because when optimizing a large number of production processes, the combined expertise and experience from all areas is a particular advantage.
Take a look at how you can benefit from our comprehensive know-how!
E-mobility — Suitable Products
Laser Welding – Applications at a Glance
E-mobility – Industries at a Glance