Efficient and highly productive scanner welding
Today, scanner welding enables highly accurate and economical remote processing in series production. With the help of mirrors, the laser beam is positioned within a processing field without having to move the focusing optics or the workpiece. This makes machining highly dynamic, economical and thus efficient.
Scanner optics for remote processing not only enable precise positioning and stable processes
The ScanMaster offers an attractive solution for scanner welding. It combines high-precision distance measurement to the workpiece, auto-focus, component position detection with high-resolution image processing and process monitoring. The ScanMaster has a modular design for this purpose - all performance features can be customised to individual requirements.
Strength, electrical conductivity and tightness are important criteria in the field of e-mobility. Precise, accurate and reproducible production is the focus when contacting power electronics or battery cells.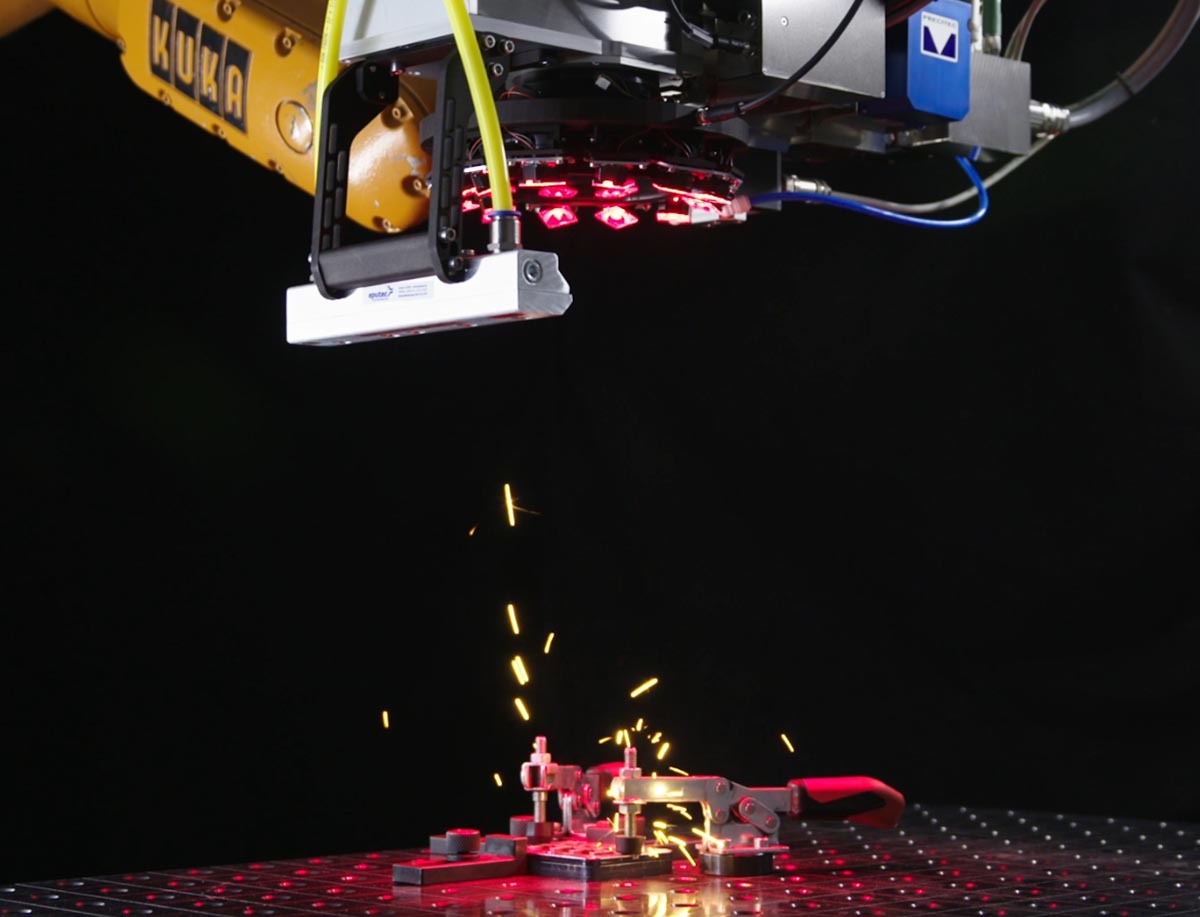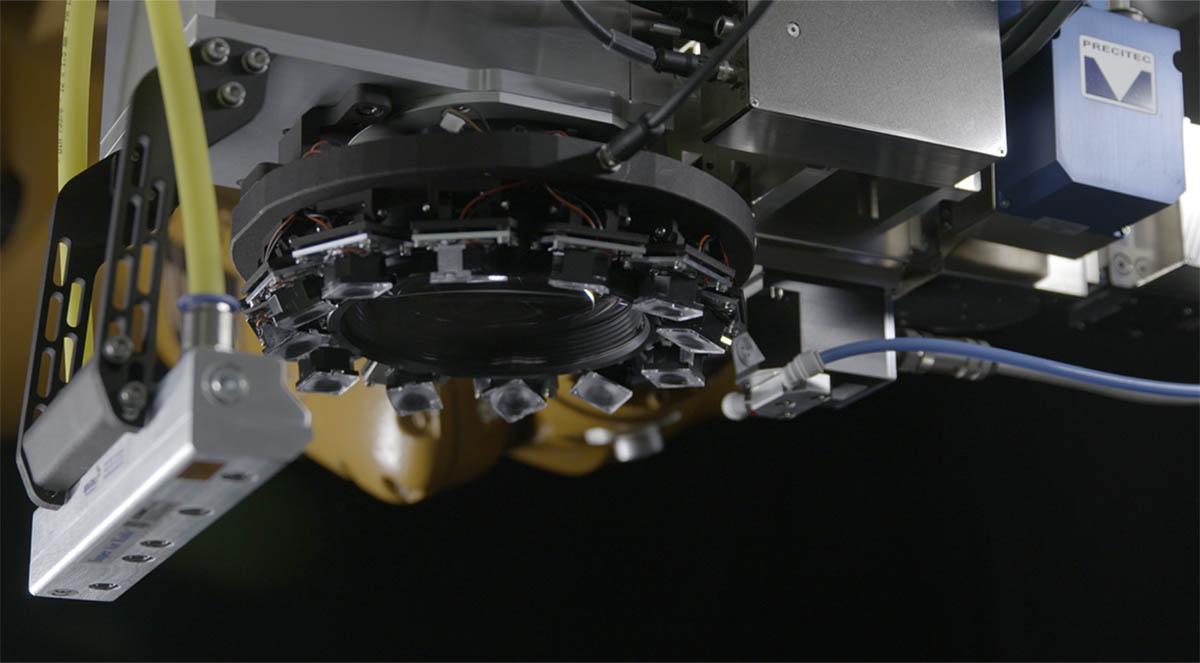 Stable process with component recognition and autofocus

The fast and precise detection of the component position is essential for optimised machining time. Both the position in the X and Y axis as well as the working distance are fundamental components to execute the process highly dynamically and reproducibly. The focus position can be corrected in real time in the entire process field.
Increased process reliability through intelligent online process monitoring and control

The measurement data recorded during welding is used for 100% quality control. The adjustment of the laser power is controlled in real time. Even with demanding and safety-relevant components, production errors can be detected immediately and corrected in time. This is a significant contribution to reducing rework and scrap.

With greyscale image processing, the weld seams can be viewed and the seam geometry subsequently checked.

Intuitive and logical data processing in one software

The versatile monitoring modules offer various data analyses of the welding process. All data is summarised in a user interface (GUI) and stored locally. In addition, parameters such as laser power, plasma, temperature and back reflection can be evaluated intuitively and clearly via touch function.

100% traceability and transparency

The system is easy and intuitive to use and provides you with helpful data on your laser weld. The data storage in combination with the component ID enables consistent traceability and transparency of your laser welding processes - even after many years.
Compatibility: all IR fiber lasers
max. laser power: 6 kW
High-precision component measurement: <10 ms
Dimensions: 600 x 220 x 500 mm
Weight: approx. 25 kg
Application examples: E-mobility, battery, battery cells, battery modules, BusBars, high-performance electronics, hairpins, fuel cells, body-in-white, seats
Our service for your productivity
These sectors may also be interesting for you
We are glad to help you with any questions you may have.