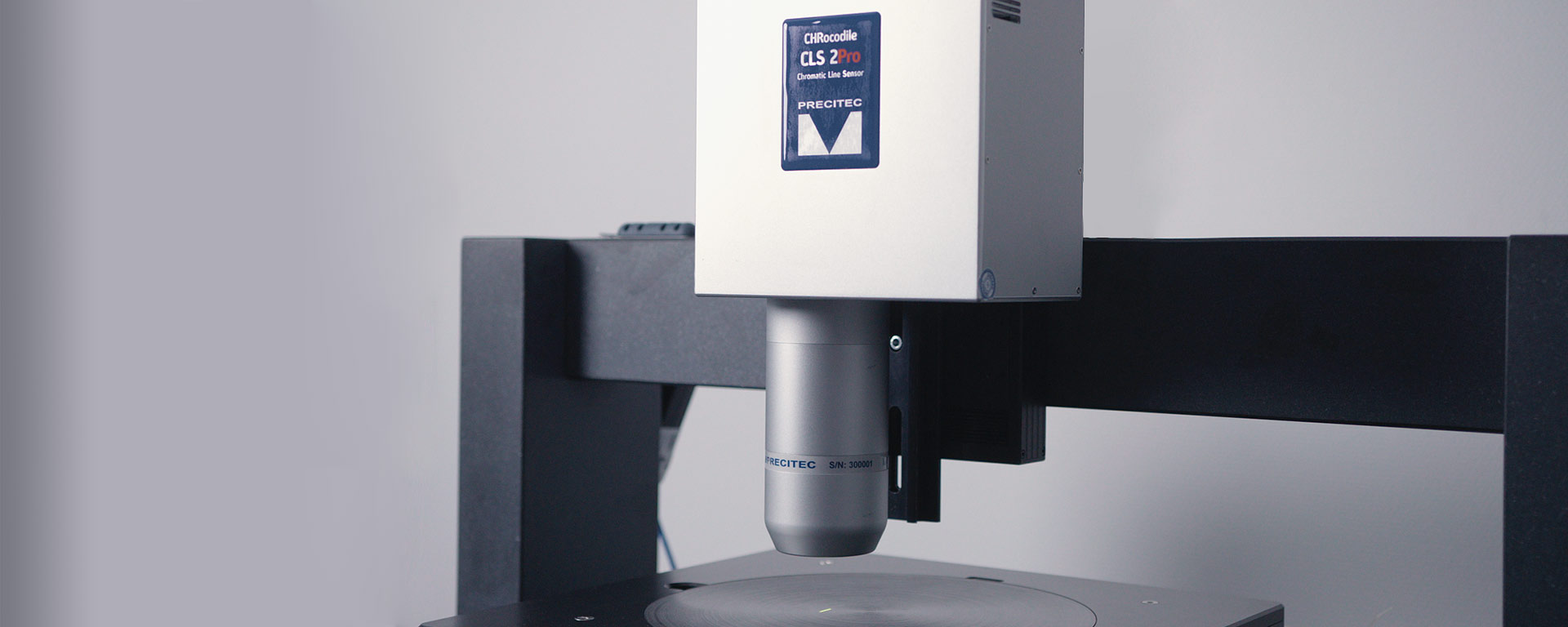 Line sensor CHRocodile CLS 2Pro
Unique line length-NA combination for high-speed inspection
The next-generation CHRocodile CLS 2 Pro is unmatched in the market thanks to its ability to combine an 8 mm line length with an 38° angle of acceptance, for example. Add to this an excellent lateral microscopic resolution, high point density of 21 million measuring points and fast scanning speed of 36,000 lines/sec and you have a confocal line sensor that is ideally suited to a wide variety of inspection applications where speed, accuracy and flexibility are required – and naturally with no shadowing.
Suitable applications for Line sensor CHRocodile CLS 2Pro
The CLS 2 Pro is ideal for micro-mechanical inspection, e.g. measuring big parts, such as drills that require a microscopic resolution. Instead of doing multiple scans you only need a single scan for such measurements. In the consumer electronics field the CHRocodile CLS 2 is ideal for inspecting housing topography, slightly, medium or highly curved surfaces, chamfers and splines, and diameter/hole/stepped surfaces, as well as cosmetic and quality inspection where additional height data are needed. The specific applications include inspections of intraocular lenses, the speaker mesh on smartphones, the metallic foil in displays, bipolar plates, the curved cover glass in smartphones and watches, and lead frames.
Economically attractive investment:
This versatile high-performance workhorse is designed to be fitted with a wide range of easily exchangeable probes.
Much faster measurement cycles:
The high operational speeds result in more efficient inline inspection and quality controls as well as higher throughputs.
Greater flexibility:
The longer line length and high acceptance angle eliminate the need for time-consuming positioning and set-ups, as several samples or shapes can be measured in a single set-up without losing the signal.
Wide range of applications:
The high lateral resolution allows all kinds of quality control applications – everything from spotting the tiniest defects and scratches to measuring step height and macroscopic dimensions thanks to the long line length.
No shadowing:
With this line scanner's coaxial technology, incoming light and detected light follow the same path so there is no angle between the incoming and detecting beam. This enables measurement of various geometries where shadowing would be an issue with a triangular set-up.
Measuring rate (lines per second): up to 36,000 lines/sec
Measuring range: 1250 µm until 5000 µm, depends on used optical probe
Lateral resolution: 0,75 - 2 µm, depends on used optical probe
Our service for your productivity
These sectors may also be interesting for you