Are there any applications for which AI is not interesting?
Joachim Schwarz talks in Laser World Of Photonics about the technological potential of AI for laser-based production and quality monitoring and how the use of AI could influence the hardware requirements.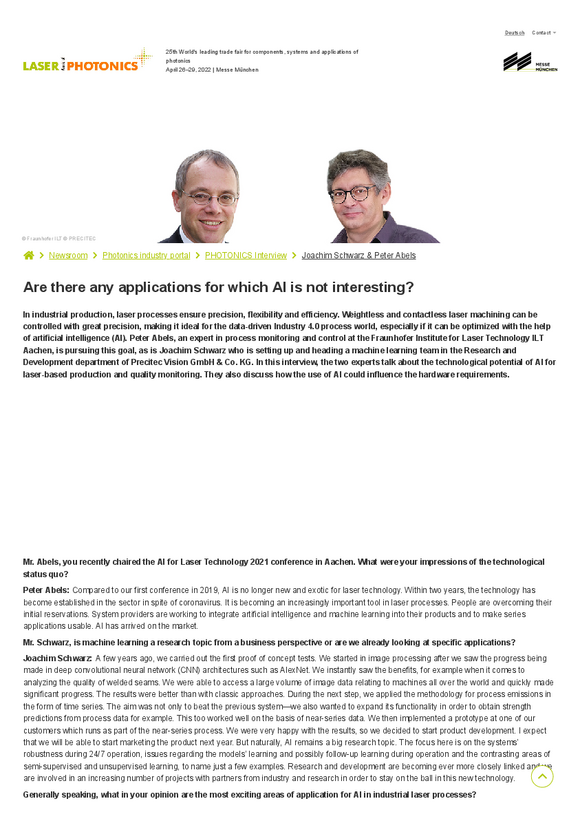 You may also be interested in this
We are glad to help you with any questions you may have.