Vocational training fair in Sinzheim
In this year, we continued to attend the "Ausbildungsforum" in Sinzheim as exhibitors. The industrial clerk trainees Markus Völkl and Ann-Kathrin Laubel were supported by Mr. Lorenz at our exhibition stand.
The 8th and 9th grade students of the local secondary school visited our booth and completed their questionnaires with our help. Beyond that, they came up with a variety of different questions themselves and we were genuinely happy to help them figuring out their professional future.
Furthermore, even some parents tried to find out about the career prospects with Precitec. On this day, the trainings as electronics technician, cutting machines operator and production mechanic were in demand especially.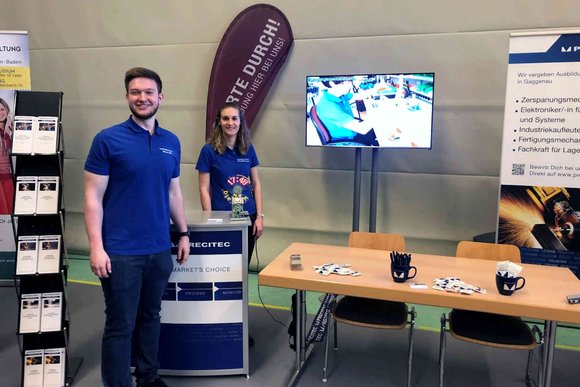 You may also be interested in this