New joint project: bi.smart
Digitization shouldn´t stop at internal process improvements, but should apply into the service offerings of manufacturing companies. Innovative data-based services can create added value for customers and open up new revenue potential. To achieve this, traditional development processes must be fundamentally rethought and new methods must be designed.
The bi.smart research project is developing a new type of development logic in which data from customer to service to product design are systematized and transferred to a dynamic process model. The aim of the sub-project of Precitec GmbH & Co. KG is to demonstrate new approaches for the development of data-based service products for the recognition of customer-specific, proactive maintenance needs and for the derivation of recommendations for action for users and for further product development.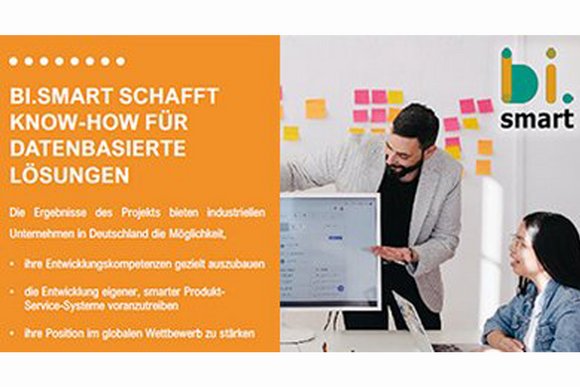 You may also be interested in this