Laser Welding Solutions for E-Mobility
With the increased demand for electric motors and battery cells there is a rising need for laser welding solutions of copper and aluminum as well as dissimilar materials. Precitec therefore offers a wide range of turn key Solutions:
The LWM quality monitoring system for hair pin and battery contact welding will be shown during Laser 2019. The requirements of those applications match perfectly the key features of our LWM System.
Due to its unique qualities of being light and highly conductive aluminum is playing a crucial role in this quest. With the introduction of the Precitec WeldMaster ScanTrack & Inspect any welding application on the battery side (e.g. bus bar, packaging, framing) as well as for BiW (closures, lower protective cover) could be addressed, too.
Combining our ScanWelder head with IDM (penetration depth measurement) makes the ultimate welding tool for overlap joints for both steel and aluminum applications. By using the closed loop control of the IDM measurement our customers are able to create perfect welds with the minimum possible heat input every single time.
Visit us at LASER World of Photonics on booth A3-302 and get to know more about e-mobility.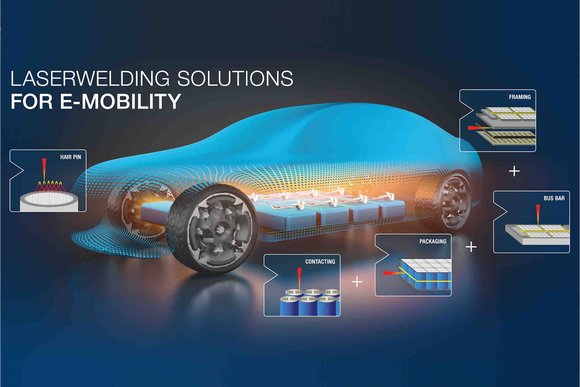 You may also be interested in this