Foundation stone for further growth
We are very happy. On last Monday, 25.07.2022, the official laying of the foundation stone of the new building at the main location in Gaggenau took place with representatives of the city, the architects as well as the owners of the family business and the management.
The construction project is an important part of our growth strategy and will provide the best conditions for progress and innovation in the future. Since the beginning of the year, the comprehensive construction measures have been in full swing. Completion and occupation are expected in late summer 2023.
The new two-story building with a total area of 5,000 square meters will create space for the entire production, a customer center and office space for a growing team at the cutting edge of mobile working. In the future, the entire production as well as logistics will be integrated on the first floor and equipped with state-of-the-art facilities. Of this, approximately 1600 square meters are earmarked for clean room production, which is necessary for high quality optical systems for laser cutting and welding.
With a focus on sustainability, Precitec is building, among other things, a photovoltaic system as well as a combined heat and power plant for heat and power generation and parking spaces with e-charging columns for cars.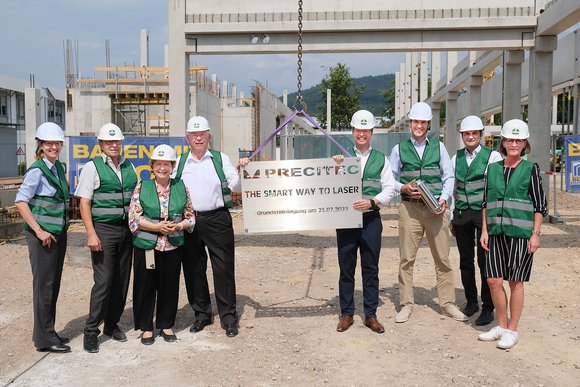 You may also be interested in this