Ultra-precise inline quality control at high speed
The ultra-precise, non-contact CHRocodile CLS confocal line sensor enables high-speed inline measurements for quality control purposes. The CHRocodile CLS HS with four times more light makes faster measuring rates possible.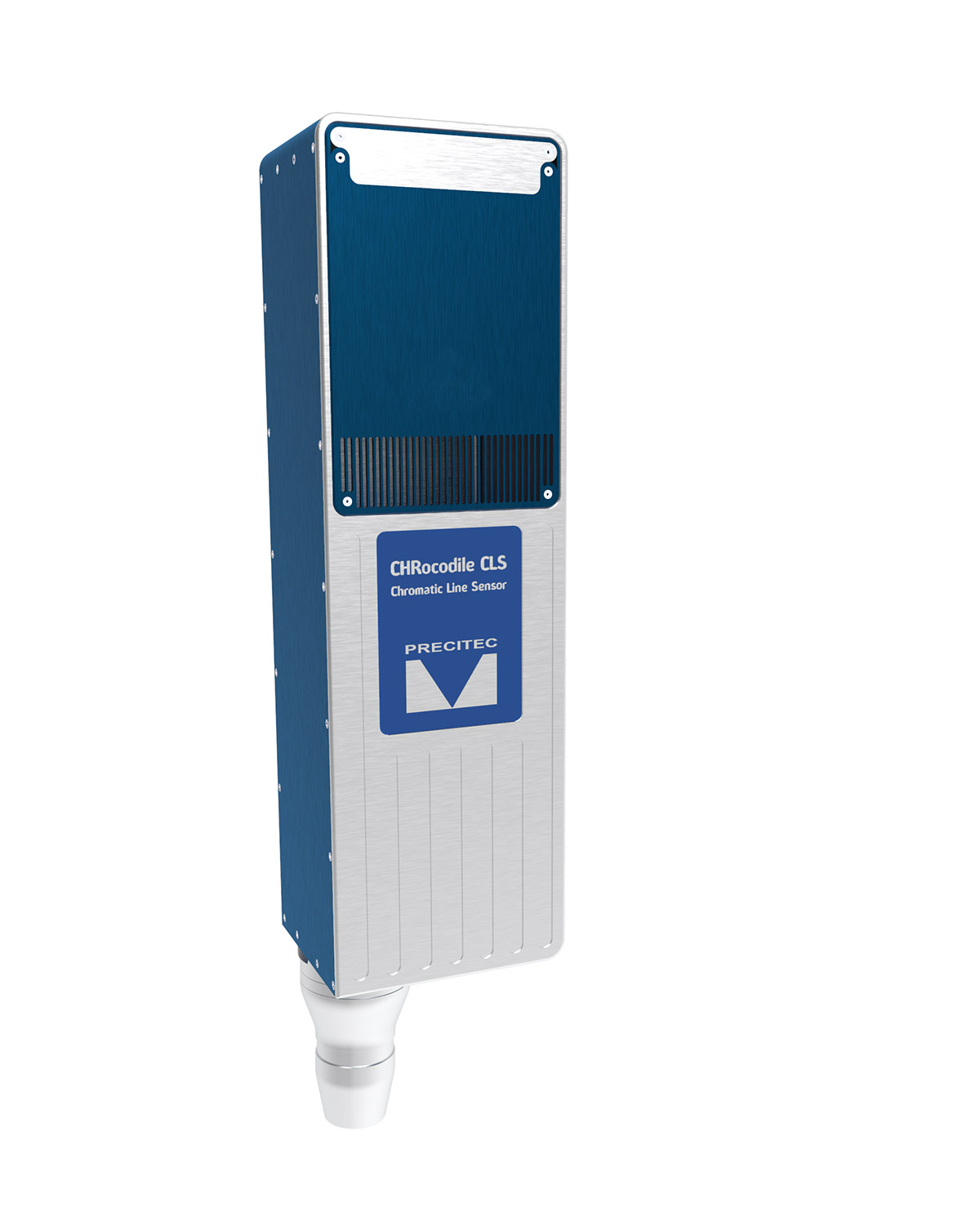 No shadowing effects

With Precitec's coaxial technique, incoming light and detected light follow the same path so there is no angle between the incoming and detecting beam. This allows for measurement of various geometries where shadowing normally would be an issue.
Outstanding lateral resolution

Our wide range of probes for the CHRocodile CLS line confocal sensor offer customers the choice of either a long line of up to 8 mm or a shorter line with an oustanding lateral resolution of up to 1 µm.
High numerical aperture optical probes in outstanding quality

Whatever your measuring task, e.g. measuring roughness, coplanarity, or bump height, Precitec offers you a wide range of optical probes. The high numerical aperture probes are perfectly suited for precise non-contact distance and thickness measurements under angles of 44° for mirror-like surfaces and scattering surfaces up to 80°.
High speed

The CHRocodile CLS HS is especially optimized for fast inline measurement of large areas with a measurement rate of up to 6,000 lines/s, which adds up to more than 1 million points/s.
Angled versions

The angled version of the CHRocodile CLS with a smaller footprint is the ideal fit, especially for inspection machines where space is limited.
Measuring rate (lines per second): up to 2,000 for CHRocodile CLS; up to 6,000 for CHRocodile CLS HS
Line length: 0.96 mm - 4.78 mm, depends on selected optical probe
Measuring range: 200 µm - 3,900 µm, depends on selected optical probe
Lateral resolution: 1 µm - 5 µm, depends on selected optical probe
Synchronization with external devices: trigger input, synchronizing output, 5 encoders inputs
Our service for your productivity
These sectors may also be interesting for you
We are glad to help you with any questions you may have.