The Precitec FocusFinder serves as a focus monitoring system during laser welding processes and uses confocal measurement technology to check any deviations between the sample position and the laser focus. FocusFinder can be used for quality control purposes, as well as for optimizing welding processes and helping to reduce resultant waste. FocusFinder is typically used in combination with optical scanning equipment in the consumer electronics and automotive industries. Moreover, FocusFinder is well suited for combining with other products such as the Laser Welding Monitor (LWM).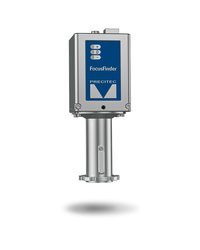 Better quality output
Minimal impact on process time
Optimized welding process
Easy integration
Further Product Categories in 3D Metrology
We are glad to help you with any questions you may have.