The new All-In-Light fiber laser - cost-effective and reliable
First presented at the LASER World of Photonics in Munich, the All-In-Light fiber laser was a cost-effective and reliable optical solution for many visitors. With up to 4 kW output power and sophisticated cutting head technology, it enables nitrogen cutting of stainless steel or aluminum with a thickness of more than 20 mm and flame cutting of mild steel with up to 25 mm.

Thanks to the possibility of using warm water cooling, condensation effects are prevented in both the fiber laser and the cutting head. In addition, the fiber laser offers a low-power mode for non-additive and non-ablation marking using annealing colors. The new and patented fiber connector concept with optimized cooling and internal laser monitoring eliminates sensitivity to back reflections. The minimized differences in beam quality from one laser to another ensure that your cutting parameters are suitable for all lasers of the same type.

The dust-tight construction of the LightCutter 2.0 or ProCutter 2.0 cutting heads guarantees outstanding robustness and functionality when cutting flat sheet metal. The LightCutter 2.0 Motorized 3D extends this performance into the medium power range with complex cuts on tubes, profiles and freeform surfaces up to 45° bevel cutting contours.

This complete optical solution combines the 25 years of Precitec cutting head technology with more than 30 years of TRUMPF fiber lasers and process fiber experience.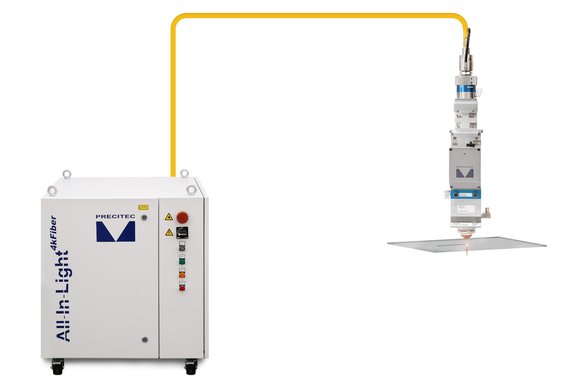 You may also be interested in this
We are glad to help you with any questions you may have.