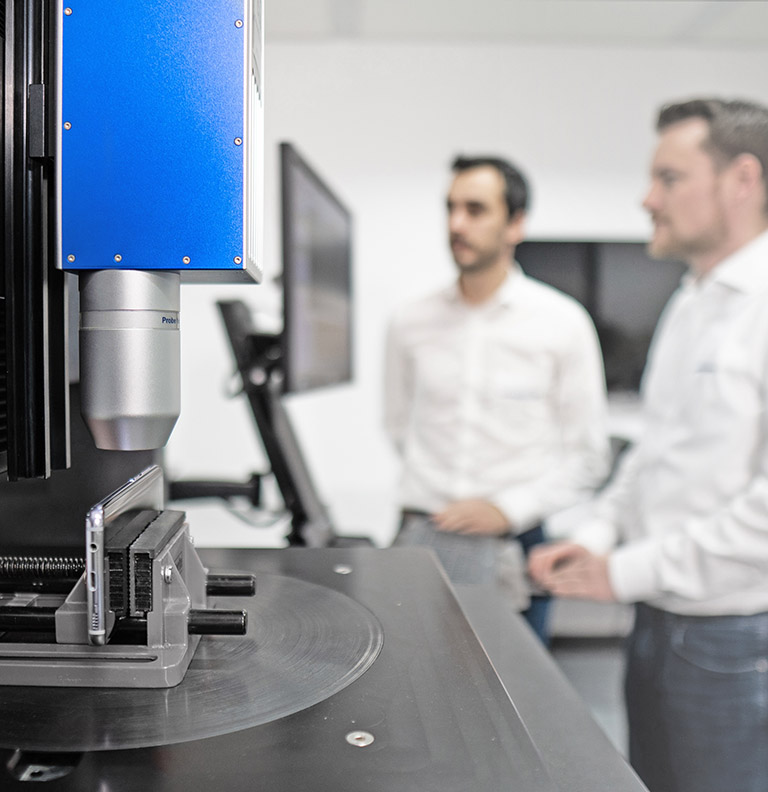 Perspective on further education
The technical developments and requirements for skilled workers are advancing rapidly. New possibilities in photonics and mechatronics allow further progress at an ever faster pace. As an international and market-shaping company, topics such as the speed of light, 3D, nanostructures, e-mobility, artificial intelligence, or the "Internet of Things" have long been the order of the day for us.
At Precitec you benefit from individual opportunities for further education and training. This means that we finance your course replace with if it benefits your professional development. This includes both professional further training and the acquisition of key competencies in social and team management. In regularly held employee discussions, we plan your next career steps together and define concrete further training measures.
We are glad to help you with any questions you may have
Your Recruiting-Team: