Solutions for the automotive industry
Discover our range of optical quality inspection and automated laser technology
Many systems in the automotive industry must meet the special requirements for safety and automation. Our intelligent solutions in the field of 3D measurement technology and laser technology help to make your production task more transparent and economical.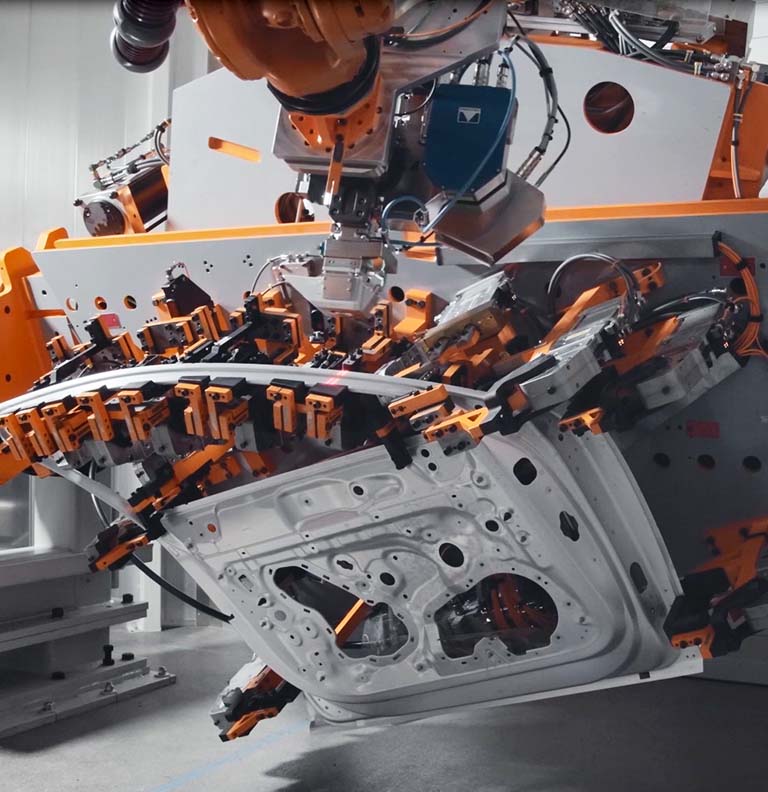 Economic laser welding in the automotive industry
Durable welded joints through intelligent quality monitoring are indispensable in the automotive industry. The extremely high dynamics with maximum precision make the laser a highly economical and versatile production tool. However, a component is only successfully welded when the quality of the laser welding has been checked and documented. These are our strengths – making us a partner in the automotive industry.
Attractive laser welding solutions for e-mobility
The demand for innovative and efficient laser welding solutions is also increasing in the field of e-mobility. Precitec offers a wide range of turnkey solutions for the series production of electric motors, battery cells, or power electronics in the automotive industry.
Versatile laser cutting in the automotive industry
Be it on an automobile or a commercial vehicle - Precitec laser cutting optics offer you the advantages of good quality and high precision with simultaneous high processing speeds and without necessary reworking of the cut edges. They enable the diversity of variants required by the market at the latest possible point in time in the production process. Complex component geometries and formed parts for the automotive supplier industry are implemented with the help of 3D laser cutting.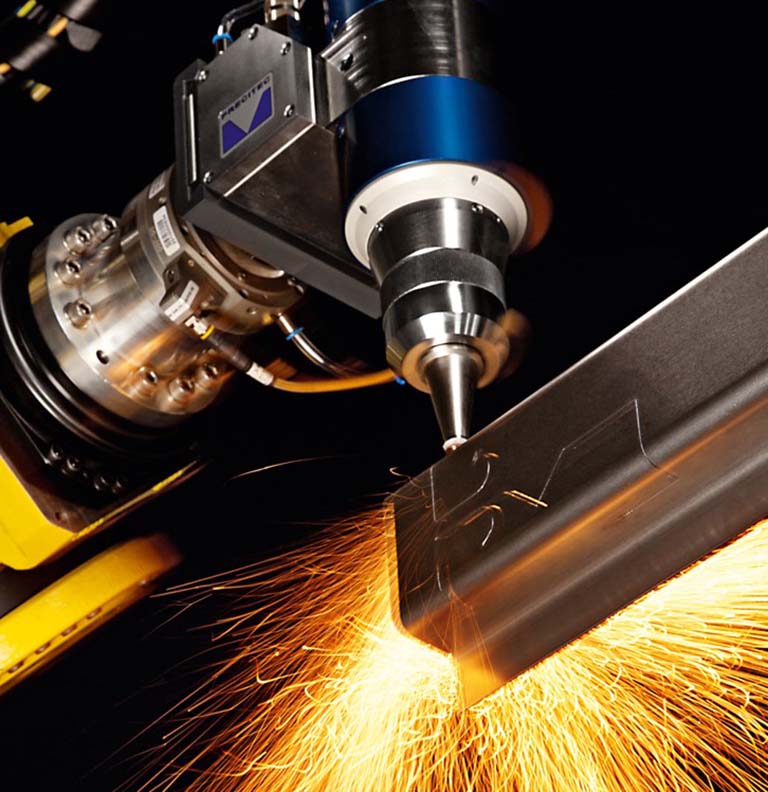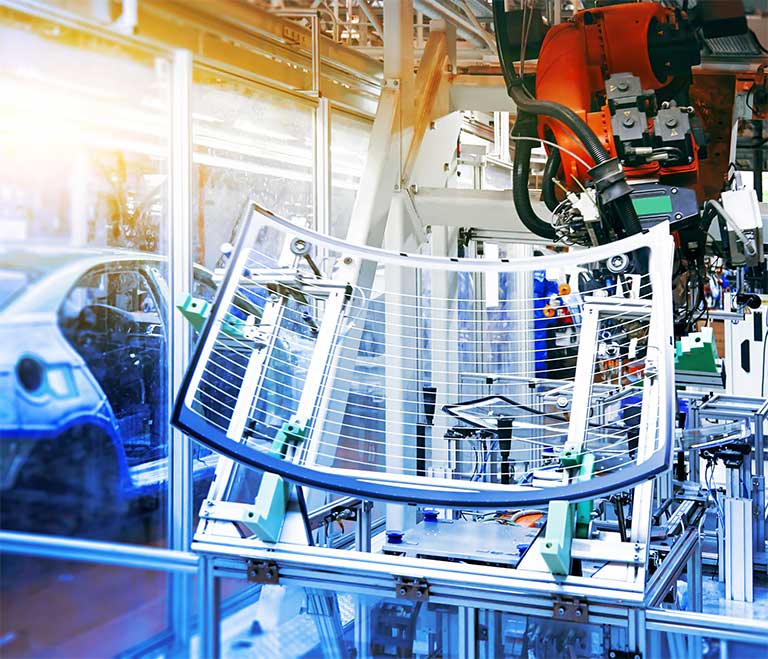 Precise measurement of surfaces and shapes in the automotive industry
Growing technical and safety-related requirements also increase the demands on quality control. We offer the automotive industry a wide range of solutions for the optical measurement of surfaces and shapes.
These include, for example, the automated inspection of automotive glass and high-speed measurement of glass thickness. Protective coatings or the roughness of cylinders are also measured with high precision, using Precitec sensors.
In the field of electronics, it is very important to protect assembled circuit boards from moisture, dirt, or corrosion. A sufficient lacquer coating also serves as an electrical insulator. Here, as well as with the insulation layer of hairpins in the field of e-mobility, non-contact testing and measurement of the layers provides very good production quality.
We offer more than our first-class products
We develop individual solutions and see ourselves as your partner over the entire product life cycle.
Our comprehensive service package – consulting and support
Project planning, tests and preliminary trials
Commissioning, training and maintenance
Spare parts, service and repair
International presence - quickly accessible for you in all important markets
We are glad to help you with any questions you may have.